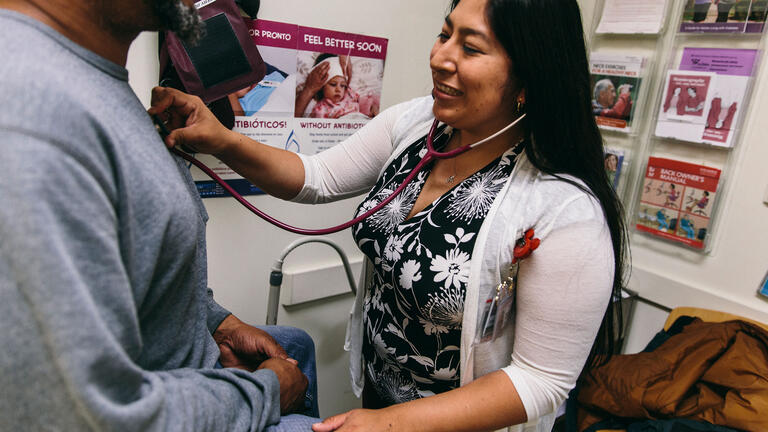 Which Application Is Right For You?
As a practice, the School of Nursing and Health Professions takes a holistic approach to reviewing applications. We look at every applicant's story — academic and personal — to select students who are eager to develop the skills to take on the challenges of modern health care systems. 
MSN - Master's Entry
The Master's Entry MSN is designed for individuals with a baccalaureate degree in a field outside of nursing. In order to be eligible, you must complete prerequisite coursework prior to the start date of the semester to which you are applying. Please carefully review information about required prerequisites and application instructions below.

APPLY TO THE ME-MSN PROGRAM
MSN - Registered Nurses
The MSN for Registered Nurses entry point is suitable for individuals who currently hold a Registered Nurse (RN) License. This includes Registered Nurses (RNs) who who hold a baccalaureate or associate degree in nursing as well as RNs from other academic backgrounds.