Passion for Justice
USF Prepares Educators for Hard-to-Staff Schools 
The University of San Francisco's School of Education and its partners in the San Francisco Teacher Residency (SFTR) program recently received $2.2 million to prepare San Francisco teachers for hard-to-staff schools and high-needs subjects — including math, science, and bilingual education.
Image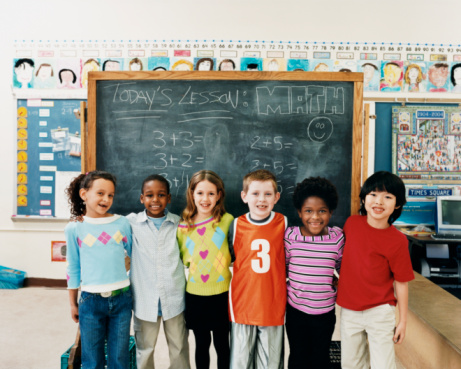 The U.S. Department of Education grant, to be spread over five years, will pay for mentor teachers, help cover the SFTR program's administrative costs, and fund research on the program's effectiveness and best practices. The aim of the SFTR program is to offer professionals pursuing a career change and recent college graduates who do not have a teaching credential a faster, less-expensive road to becoming educators through a combination of classroom experience and coursework.
In the first year of the program, SFTR students, known as residents, take part in a yearlong classroom apprenticeship with an "expert" teacher and enroll in evening master's degree-level classes. In the second and third years, residents work full time in the classroom with a mentor teacher and an SFTR faculty adviser.
A requirement of the program is that residents work in San Francisco's urban schools for at least three years. On average, 50 percent of new teachers in the city's urban schools leave the profession after three years, as compared with about 20 percent nationwide.
"As students receive instruction from less experienced teachers and see wave after wave of new teachers come through, we know that it impacts their level of achievement," said USF's Peter Williamson, assistant professor of teacher education, an SFTR program faculty adviser, and the recipient of the grant. "The goal of SFTR is to graduate highly qualified educators with the skills, classroom training, and enough mentoring support to make teaching their long-term career."
Essential to the program is the link between residents' coursework and their real-life practice in the classroom. "As a result, they are better prepared to deal with the challenges of teaching and more likely to stay in the classroom," said Debbie Faigenbaum, SFTR director at the San Francisco Education Fund.
Among the benefits that SFTR residents receive are a tuition discount, a stipend for living expenses, and, upon graduation, a California Teaching Credential and a master's degree. Graduates are also guaranteed jobs with the San Francisco Unified School District (SFUSD), if they commit to work in the district for at least three years.
Established in 2010 with an initial grant from AmeriCorps, the SFTR program is an innovative partnership between the University of San Francisco, Stanford University, AmeriCorps, the San Francisco Education Fund, SFUSD, and the United Educators of San Francisco.
For Kayla Shaw MA '12, one of 19 USF SFTR residents, the program has fostered confidences in the classroom that likely would have taken longer to develop in a more conventional teaching credential program.
"After only one semester, I feel like I am getting a very comprehensive experience that combines theory and direct practice to help me better understand how I can be an effective teacher," said Shaw, who's a bilingual teacher resident at San Francisco's Buena Vista/Horace Mann K-8 school. "I am excited to still have one more semester to build upon my experience and add to my knowledge."
Know someone with a powerful USF story? Let us know! usfnews@usfca.edu | Twitter @usfca