Campus Life
Remembering John Lo Schiavo, S.J.
That's the way Lynn Duryee JD '79 described her cousin, former USF president John Lo Schiavo, S.J., during his funeral Mass on May 26.
"He had a piercing intellect and a wicked sense of humor and a compassionate heart, and all of these were laser focused on you when you were with him," the retired Marin County judge told mourners in St. Ignatius Church. "He had thousands of friends, way before Facebook."
Fr. Lo Schiavo died peacefully on May 15 at the Sacred Heart Jesuit Center in Los Gatos, Calif. He was 90.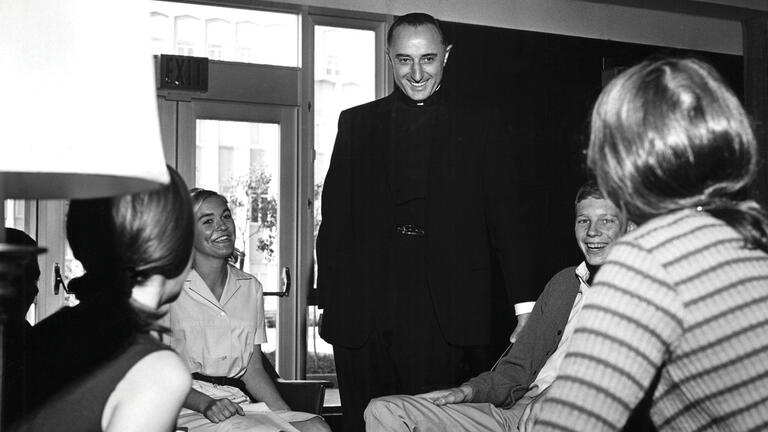 Fr. Lo Schiavo in 1967, interacting with undergraduates as vice president for student affairs, one of the many positions he held at the university.