Engaged Learning
Museum Makers
Students Work Hands-On With USF's Renaissance Masterpieces. It's the Ultimate Class Project.
Class assignment: Go to USF's Rare Book Room. Select some of the oldest books in existence, by authors like Dante and Machiavelli, and 500-year-old prints by one of the greatest artists of the Northern Renaissance.
Create a compelling, museum-quality exhibit from scratch. Display it in a professional gallery and then invite the world.
Any questions?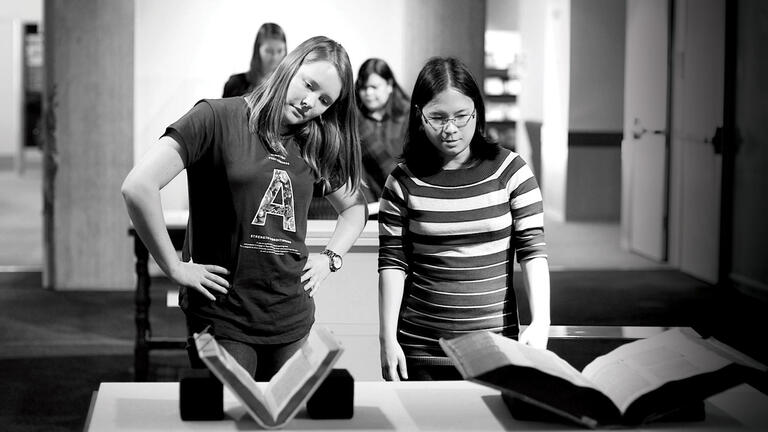 Kathryn Booth '15 (left) and Sabrina Oliveros '15 position a book at a student-curated exhibit at Thacher Gallery.