Excellence, Awards, & Achievements
Discover our School of Nursing and Health Professions latest online graduate rankings, faculty, student, and alumni achievements!
School
Graduateprograms.com is pleased to announce its 4th Annual Fall 2015 Online Nursing Grad Rankings. USF SONHP ranked #18; top 25! See rankings here.
Image

Bill Bosl

Faculty
William J. Bosl, PhD received the 'Carol Biber Memorial Award' for excellence in Behavioral Neuroscience Research, Boston University School of Medicine, 2015. This award has only been given to 7 doctoral recipients at Boston University since 1995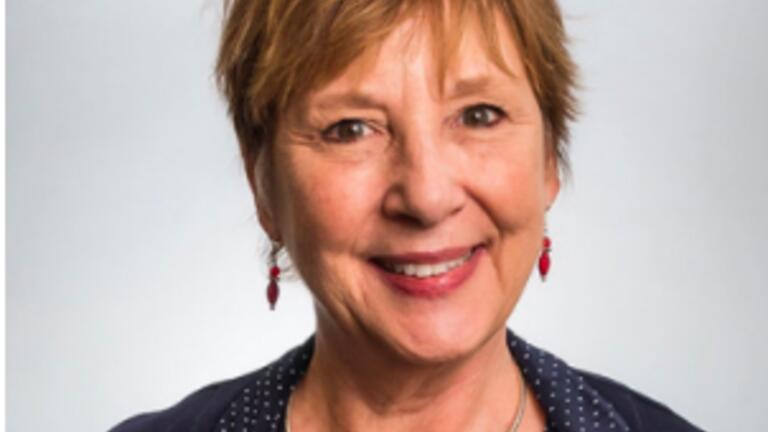 Candance Campbell, DNP, RN, CNL has been elected to Distinguished Fellowship in the National Academies of Practice (NAP) and the Nursing Academy as a Distinguished Scholar & Fellow. 
Lillian Jessie Jones-Bell, Program Director for the RN Transition Program for Professional Development, attended the National Forum of State Nursing Workforce Centers Conference in Denver, CO in June 2015 and presented a poster spotlighting the program and the RN Transition Professional Development Toolkit (currently under development). The toolkit funded by the Spotlight on Success Grant award from the Moore Foundation will help guide schools interested in creating a Transition to Practice or Transition in Practice program for registered nurses within their institutions.
A round of applause to our distinguished faculty! Congratulations, we are so very proud of you!!
Students
Jason Gant, MSBH '18 featured in the San Francisco Foghorn. Check out the article here.
Health Professions Day Awards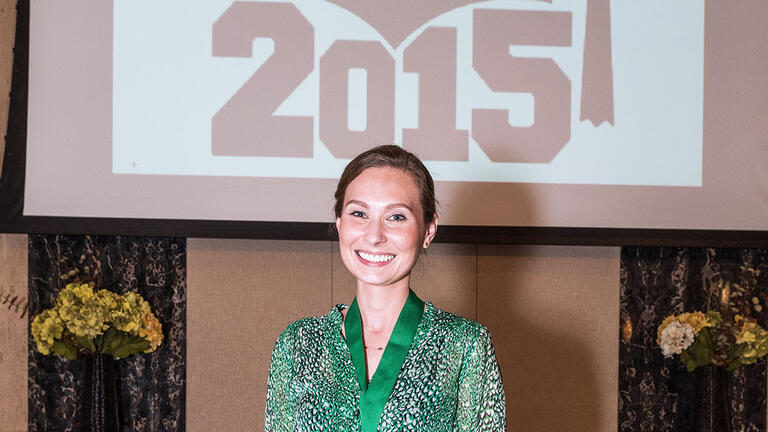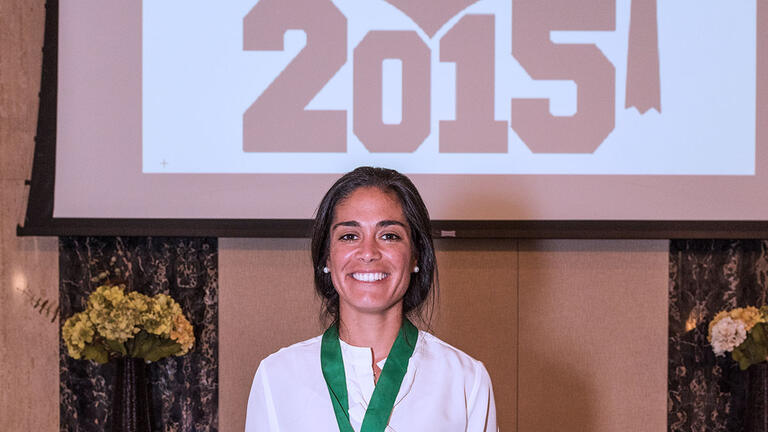 Dean's Medal Award Winners: Natalie Macias, MSBH (L); Alexandra Russel, MPH (R)
Presented by Dean Judith Karshmer, PhD, this award is given to a graduating student who best promotes professionalism in the spirit of the University of San Francisco.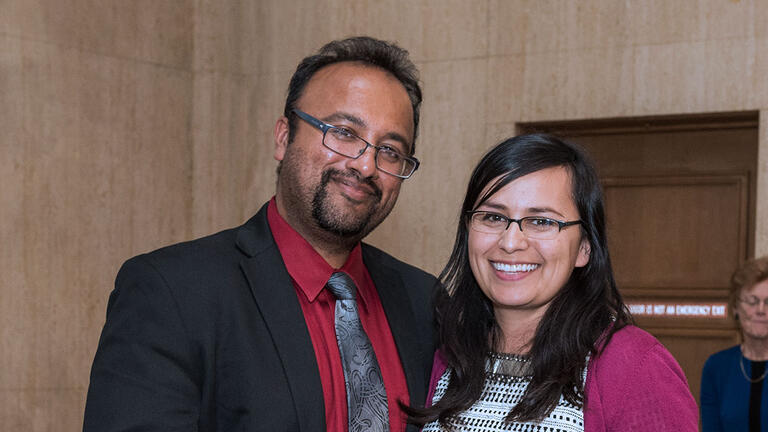 Kia James Founder Award Winner: Victoria Lopez, MPH
This award is conferred on a graduating MPH student whose academic accomplishments and field experience demonstrates a commitment to social justice in the spirit of the University of San Francisco and the Master of Public Health Program.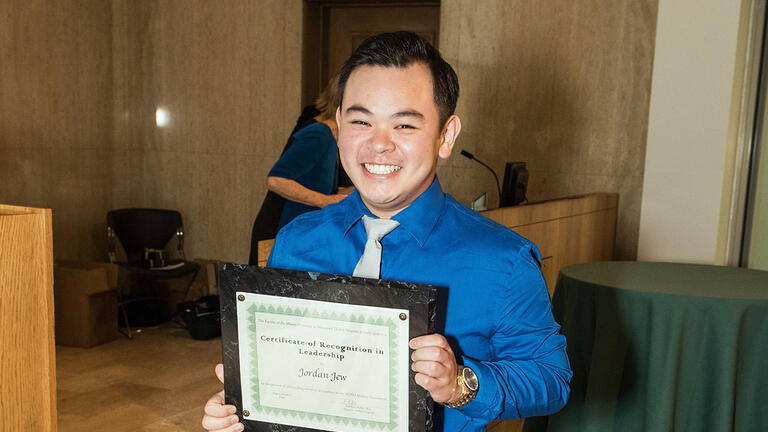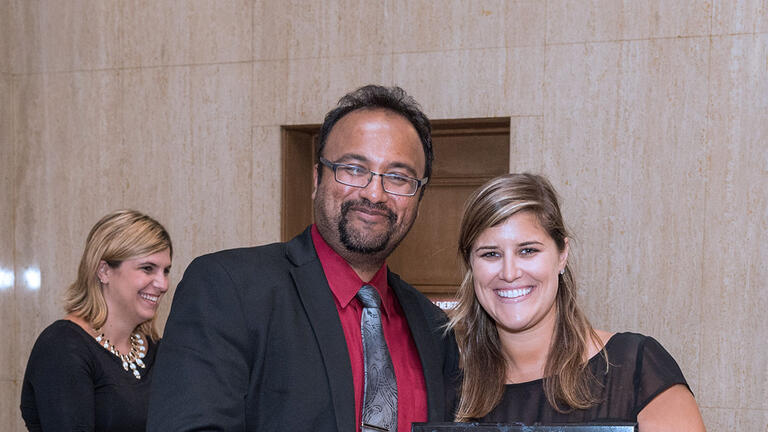 Certificate of Recognition for Leadership Winners: Caren Pinto, MPH (L); Jordan Jew, MSBH (R)
This award is given to a graduating student whose activity in his or her program exemplifies outstanding initiative and service to the School of Nursing and Health Professions.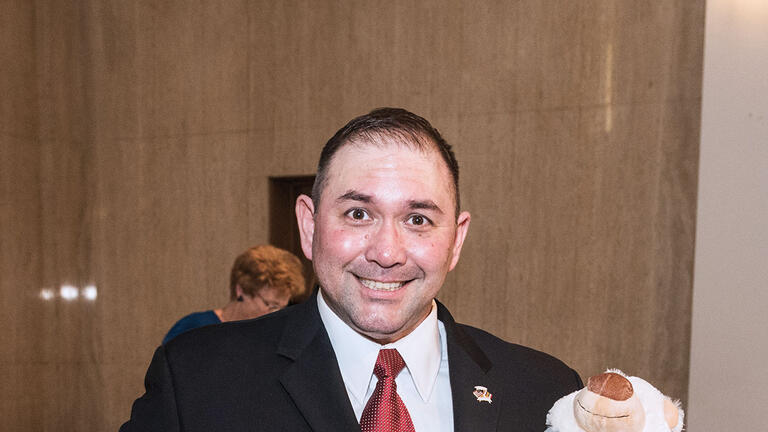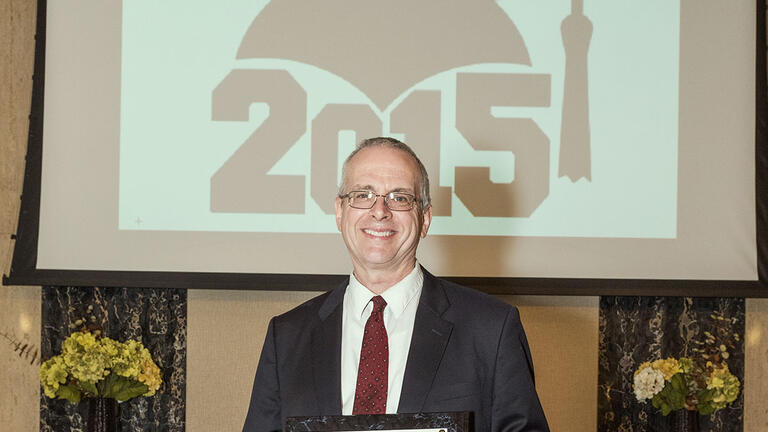 Certificate of Recognition for Service Winners: Richard Votava, MPH (L); Carl Schuler, MSBH (R)
This award is given to a graduating student who demonstrates exceptional passion for and dedication to the program.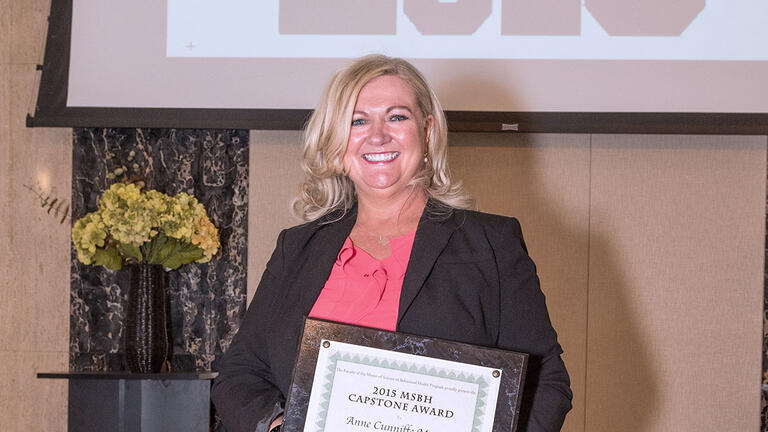 2015 MSBH Capstone Award Winner: Anne Cunniffe Marcy, MSBH
Award given in recognition of outstanding performance on her fieldwork project and capstone thesis.
Alumni
Deborah Killey Baranek '73 and Laurie Anne Ferguson '80 were inducted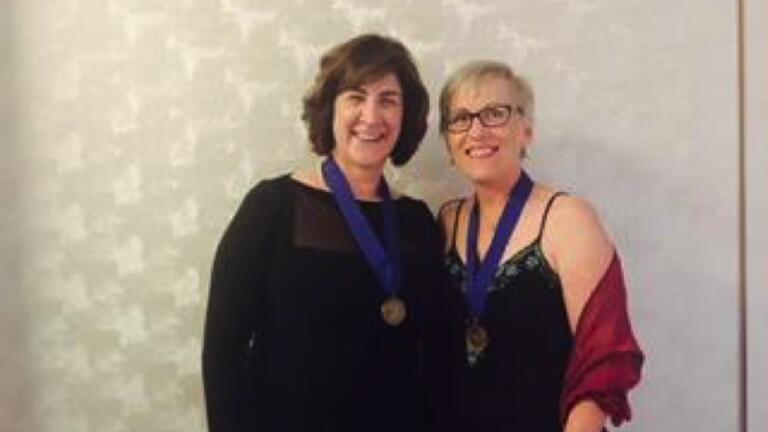 as Fellows in the National Academy of Practice (NAP) on Saturday, April 18, 2015 at the Westin in Alexandria, VA. Deborah and Laurie are also Fellows in The American Association of Nurse Practitioners (AANP).