College of Arts and Sciences Offers Scholarship for Graduate Students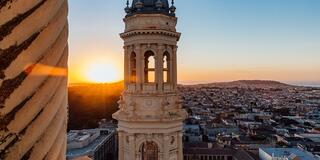 This academic year, the College of Arts and Sciences will offer one-time scholarships to students across 15 graduate programs. One scholarship will be awarded per program, with recipients selected based on merit.
The Dean's Scholarship, with awards ranging from $15,000 to $25,000, grants recipients compensation for research and for conference travel. Additional benefits include the Dean's Scholar kickoff and reception, connection with other Dean's Scholars and with leaders across the college, community-building resources, and the chance to serve as program representatives to USF donors and Development initiatives.
To be considered for the Dean's Scholarship, students must apply to their program by the program's priority deadline.
Award Amounts
$25,000
$15,000