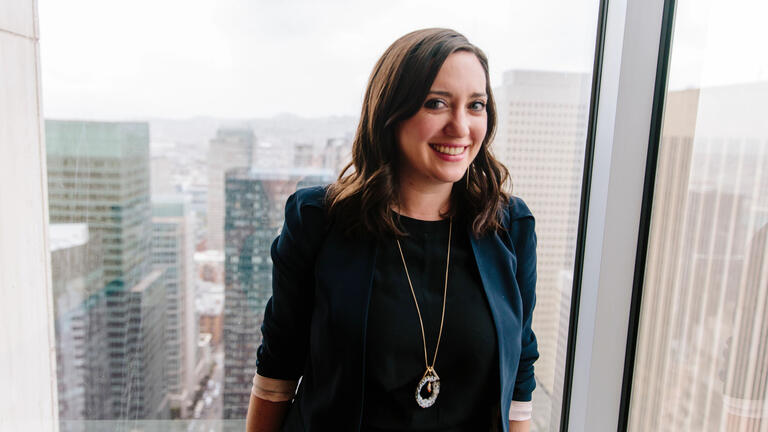 SCHOOL OF MANAGEMENT
Salesforce Academic Alliance
Joining Forces and Maintaining a Close Relationship for a Twenty-First Century Workforce
Salesforce and the University of San Francisco School of Management are taking their relationship to the next level. Salesforce is not just a short walk from our downtown campus, but a force to be reckoned with, especially after joining with our School of Management to change the world from here.
Marc Benioff, CEO Salesforce, was the keynote speaker at USF's Downtown Campus opening in 2012. He expressed that USF and Salesforce share similar values such as generosity and philanthropy, which he holds his company accountable for. Having Salesforce employees as graduate students has been a natural fit and has created a closer alliance.
With this in mind, the University of San Francisco, in joint partnership with the Salesforce Academic Alliance Program, is proud to offer a training program that leverages hands-on training in practical IT programming skills.
Why did USF SOM partner with Salesforce?
Last year over 100,000 jobs requiring Salesforce skills were produced
Today employers are feverishly looking for hires that will fill a skill gap centered on cloud technology and a Salesforce related skillset
This partnership will allow School of Management students and alumni to become Salesforce literate