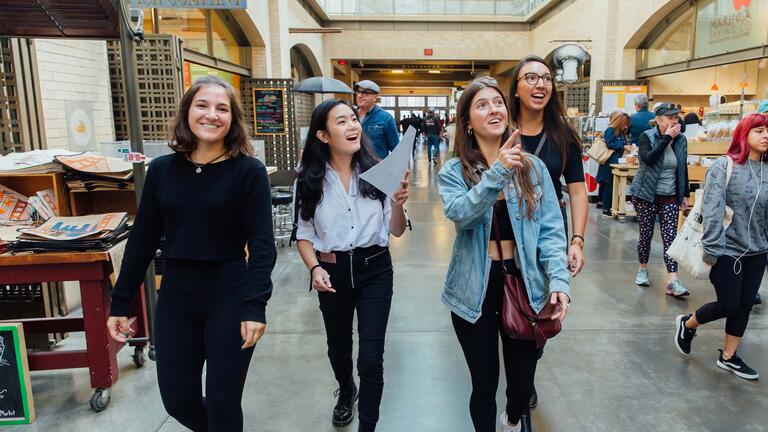 Hospitality Management, BSBA
Advisory Board
Alumni and Advisory Board
We are very proud of our alumni from more than 25 years of offering studies in hospitality management. More than 25% of our graduates in the hospitality management industry hold positions at the department director level or above, with 9% being owners, CEOs, or presidents. The largest percentage of our alumni are working in hotels, with restaurants being the second largest employer. One-third of our graduates can boast that they are in food and beverage related positions; another one-third are in development, real estate, and finance; and more than 25% are working in meeting and event-related positions.
If you are an alum, please contact us and let us know what you are doing today, let's keep in touch.
Hospitality Industry Advisory Board
We maintain close ties with the industry and have our own Hospitality Industry Advisory Board made up of industry leaders from all sectors of the business. Our Advisory Board is actively involved in a number of key ways with our department that include:
Annual Student Industry Exchange and other educational programs
Advising on our curriculum
Visiting us on campus as guest speakers in our classrooms
Linking students to internship and career opportunities, as well as mentorship
Assisting with fundraising, particularly for special projects to benefit the department and our students
The Hospitality Management Advisory Board represents the broader hospitality industry and provides industry-specific feedback, and assists students in securing internships and jobs.
Henry Bose
Senior Vice President
CBRE Hotels
Kevin Carroll
Executive Director
Hotel Council of San Francisco
Michael Coughlin
Director of Procurement
Able Services
Joseph Curran
Hospitality Consultant
Mark Dommen
Chef/Owner
One Market Restaurant
Paul Frentsos
Executive VP, Chief Operating Officer
San Francisco Travel Association
Jon Handlery
President
Handlery Hotels
James Kauffman
Retired–Marriott
Marriott Hotels
Jaime Law
First Vice President
Newmark Knight Frank
Lynn Mohrfeld
President and CEO
California Hotel and Lodging Association
Susan Piel
Meeting and Events Consultant
Spiel Planning
Janet Roxas
General Manager
Tower Tours
Mark Salquist
General Manager
Avatar Hotel
Jeffrey Scharosch
General Manager
Spinnaker Restaurant