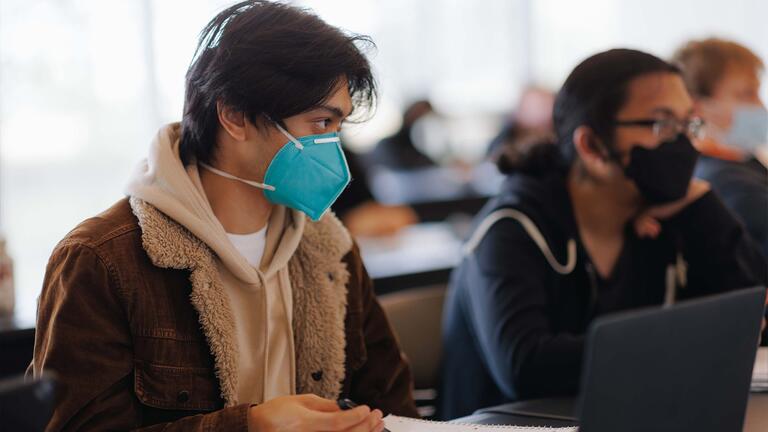 Financial Analysis (4+1), BSBA/MS
McLaren Undergraduate School of Management
In just five years, you'll earn a bachelors in finance and a masters of science in financial analysis.
At USF, the MSFA 4+1 program offers you a solid foundation of undergraduate study followed by a Master of Science in Financial Analysis degree that prepares you to be a financial economist or financial analyst — and you save on tuition compared to separate bachelor's and master's programs.
In the center of the financial district, we attract experienced, well-connected investment professionals to teach as adjunct professors in the program. They serve as a strong complement to the full-time faculty. The CFA-based curriculum focuses on the skills you need to begin a career in finance. We make extensive use of our Bloomberg terminals throughout the program, and you have strong quantitative skills when you hit the job market.
The 4+1 is open to all BSBA majors (bachelor of science in business administration).
Why Complete the MSFA 4+1 Program?
We give students the skills to start or advance their career in finance. Nothing makes me happier than hearing from a student about their new job or a promotion to a better position."
John Gonzales Assistant Professor and Program Director
What's it Like in an MSFA Classroom?
The typical MSFA course involves a mix of theory and practice, focusing on current key issues in U.S. financial markets — and global markets. Our students come from all over the world; their perspectives enrich our program. In addition to your coursework, we strongly encourage you to take advantage of the extracurricular activities — such as CFA Research Challenge and Salesforce Trailblazer Community (Salesforce training and certification) — available in one of the most economically dynamic cities in the world.
What Makes the USF MSFA 4+1 Program Different?
USF treats finance as an applied science. The courses provide a comprehensive theoretical framework, which is concurrently put into application through internships. As such, the program acts as an effective career incubator. The combination of relevant highly focused coursework and meaningful internship experiences was the key to differentiating myself when I was interviewing. I highly recommend the program to anyone looking to start their career on the front foot."
Julien Blouin '16 Business analyst in global investment research at Goldman Sachs in New York City
Consulting and Internships
Consulting opportunities with Bay Area companies are available through the School of Management's Malloy Group, in which MSFA students work with students from other graduate programs, such as MBA and MSEI, to undertake consulting projects with Bay Area companies. The MSFA also offers a Curricular Practical Training (CPT) internship course, which enables international students to do an internship in their final semester.
Office of Undergraduate Admission
Lone Mountain Main 251
2800 Turk Street
San Francisco, CA 94118
Hours
Monday - Friday:
8:30 a.m. - 5 p.m.
Fax (415) 422-2217