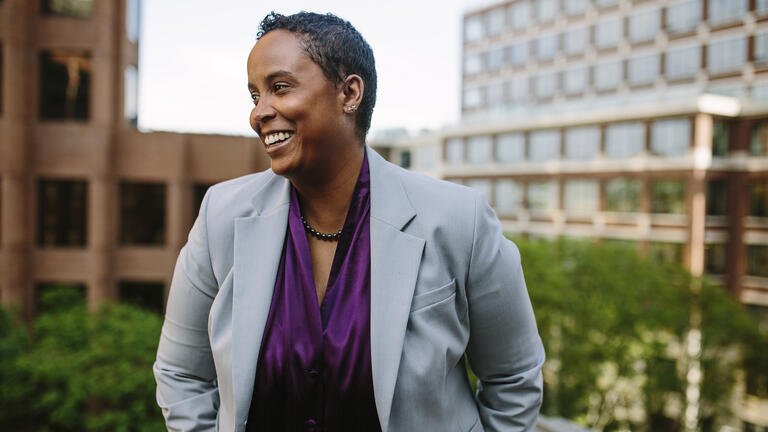 Nonprofit Administration, MNA
Scholarships
Nonprofit Administration Specific Scholarships
We offer a number of partial-tuition scholarships. Please complete the scholarship statement portion of your application and address your unique qualifications for these awards. Please contact us at management@usfca.edu for more information.
Hearst Endowed Scholarship
Established by generous donation from the Hearst Foundation. William Randolph Hearst was an American newspaper publisher who built the nation's largest newspaper chain and whose methods profoundly influenced the history of American journalism. Applicants should indicate their commitment to raising public awareness of a particular cause that is of significant personal importance.
Litvak Social Innovation Scholarship
Honoring the lifetime work of Lawrence Litvak, a leader in the managing, financing and governing of organizations pursuing social change, the Litvak Social Innovation Scholarship is awarded to full-time MNA student(s) of underrepresented backgrounds - African American, Hispanic and Latino, interested in social innovation. Full-Time MNA student recipients are able to enhance their leadership and management capacity through specialized courses, consultation activities, and impact analyses benefiting social sector organizations and programs. Litvak Social Innovation Scholars demonstrate the social justice mission of the university and the global socially responsible values of the school. Preferred applicants have three or more years of experience in nonprofit organizations, nongovernmental organizations, social enterprises or other types of organizations clearly exemplifying societal benefits in the areas of social entrepreneurship, sustainable development, humanitarian emergencies, conflict management, and microfinance. Please be sure to address your background and leadership trajectory in line with social impact values and practices in the scholarship essay portion of the online application.
Mabel Eugenie Hale Scholarship
Established by generous donation from the Crescent Porter Hale Foundation. The Crescent Porter Hale Foundation was founded in 1961 with a focus on supporting non-profit organizations involved in religious, charitable, and educational purposes in the San Francisco Bay Area. Crescent Porter Hale was an original Forty-niner. After the 1906 earthquake, he and Mabel moved to Alaska. She moved back to the Bay Area and founded the foundation in memory of her husband. Mabel Eugenie Hale was a great patron of the arts and education in the San Francisco area. Therefore, this scholarship is awarded to an MNA student that demonstrates a commitment to nonprofit efforts focused on the betterment of society through education with a preference for those working in arts education and advancement.
Michael O'Neill, Professor Emeritus Scholarship
Michael O'Neill, Professor Emeritus, is the founder and former Program Director of the Master of Nonprofit Administration program. Throughout his career, Dr. O'Neill focused his attention on education, development and management solutions for nonprofit organizations. In line with his prodigious body of research, this scholarship is awarded to an MNA student who recognizes the critical role of nonprofits in meeting societal and environmental needs and whom has worked to increase the productivity, stability and longevity of organizations in this critical service sector.
Paul D. Coverdell Peace Corps Fellowship
A proud partner of the Peace Corps, we are proud to offer financial assistance to Returned Peace Corps Volunteers. Annually, the Master of Nonprofit Administration will provide& qualified fellow(s) with a scholarship equal to 25% of total program tuition (assessed at time of enrollment).
Read More About the Peace Corps Fellowship
Rosenberg Endowed Scholarship
Established by generous donation from The Louise and Claude Rosenberg, Jr. Family Foundation. Mr. Rosenberg graduated from Stanford in 1950 and received a master's degree in business administration there in 1952. After serving in the Navy during the Korean War, he was hired as a stockbroker. In 1970, Mr. Rosenberg started Rosenberg Capital Management, which later became RCM.  Mr. Rosenberg retired as chairman of RCM, a corporation that managed billions in institutional pension funds, in 1995. Three years later, he founded the New Tithing Group, a nonprofit organization that, among other things, created a website where users at any income level and with any amount of assets — though it was particularly directed at the affluent — could calculate how much they might prudently donate. Therefore, applicants' likelihood of future professional accomplishments as nonprofit managers or leaders is considered.
Merit Scholarships
Merit scholarships are awarded to students who have demonstrated superior academic and/or professional achievements, and outstanding talent or commitment to extracurricular activities, community service, leadership, entrepreneurship. Merit Scholars should also fully embody the USF mission to change the world for the better. The University of San Francisco School of Management greatly values diversity and offers merit scholarships to applicants from regions and countries around the globe that embrace regular interaction with different cultures and societies.
We are committed to providing you with excellent educational opportunities and assisting your in meeting the cost of a private education.