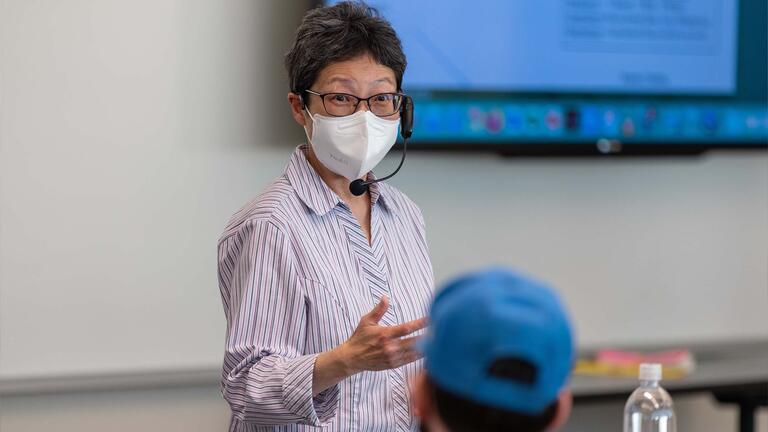 Financial Analysis, MS
Student Experience
USF MS in Financial Analysis
Your MSFA — Designed to Fit Your Life and Schedule
In the MSFA program, classes meet three days per week in person at our USF downtown San Francisco campus.
Designed for recent graduates and students in the early stages of their careers, the full-time MSFA is a one-and-a-half-year program that includes a Research Project or Academic Immersion.
Meets three days per week.
No work experience required.
The 18-month program of study covers all the courses in the CFA ... MSFA has many good courses taught by excellent professors who gave us teh big picture ofhow finance works in the U.S."
XUEYING CHEN MS FINANCIAL ANALYSIS '17
DEAN'S MEDAL OF EXCELLENCE IN SCHOLARSHIP GRADUATE HONOREE
Research Project and Academic Immersions
Hands-On Investment Management
As a USF MS Financial Analysis student, you'll have a host of firsthand learning opportunities.
Apply to join our Student-Managed Fund — structured as an investment company that oversees $1 million of USF money — and take on a role in managing these funds.
Participate in a real financial research project with one of our industry partners.
Lead the finance world as an ethical professional with quantitative expertise.
[FIX LINKS]