This is an advanced-level course for experienced customer success managers (CSMs) or customer success leaders. It expands upon the best practices and strategies of customer success management laid out in the CCSM Level III Course and focuses on instilling the skills you need to efficiently and effectively drive expansion in your portfolio of customer accounts.
General Course Outcomes
Attendees will be familiar with the storytelling tools and frameworks to help communicate customer success ideas and concepts to others.
Establish skills to learn to handle challenging customer situations and resolve difficult conversations.
Develop and strengthen skills to manipulate and manage data using Microsoft Excel and Google Sheets.
Learn the best practices to deal with the derailment of customer-vendor relationships when challenges occur.
Course Date (12 Week Course)
Feb. 16 - May. 25
Sample Schedule Topics
Weeks
Topics
Weeks 1 - 5
Introduction
Storytelling for Customer Success
Managing Time Efficiently as a CSM
Leading Effective Meetings
Understanding Negotiation Fundamentals
Weeks 6 - 9
Utilizing NPS for Customer Success
Dealing with Customer Discontent
Communicating Effectively as a CSM
Using Microsoft Excel for Customer Success
Weeks 10 - 13
Using Google Sheets for Customer Success
Leveraging Senior Executives
Turning Around Ailing Accounts
Adopting an Outcome-Based Selling Approach
Instructor
Image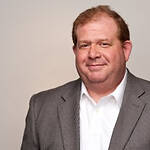 Andrew Marks
Co-Founder, COO & CPO SuccessHACKER
Andrew Marks has spent 25+ years in high tech, mostly building highly effective post-sales organizations that drive customer lifetime value and improved customer satisfaction. Since founding SuccessHACKER, Andrew has spent a good portion of his time matching people to Customer Success roles from individual contributors to senior executives.
Costs
Course: US $1,695 per level
USF Students, Alumni, and Staff: US $1,186 (30% Discount) per level
Reach out to executiveimmersion@usfca.edu to get your promotion code.
Discounted pricing also available for groups greater than 3 people.
For more information email coaches@successcoaching.co.
All participants are required to participate in the program in its entirety and adhere to a professional code of conduct.
Certified Customer Success Manager Level IV, Course
101 Howard Street, Suite 100
San Francisco, CA 94105