This is an advanced-level course for customer success managers (CSMs). It expands upon the core knowledge of customer success management best practices and strategies laid out in the CCSM Level II Course and focuses on creating a more strategic mindset and approach.
General Course Outcomes
Learn to increase productivity by optimizing a personal success engine.
Attendees will learn to articulate the importance of proactive engagement models to deliver effective engagements with customers.
Attendees will learn to leverage mentors, advisors, and peers to accelerate their career journey.
Develop and explore problem-solving and decision-making techniques that can be applied to customer success situations.
Learn about the importance and benefits of building a brand through social media and networking.
Course Date (12 Week Course)
Feb. 16 - May. 25
Sample Schedule Topics
Weeks
Topics
Weeks 1 - 5
Introduction
Taking a Strategic Approach to Career Planning
Designing Your Success Engine
Using Segmentation to Increase Efficiency
Designing a Flexible Engagement Model
Weeks 6 - 9
Developing Personal Playbooks
Leveraging Advanced Capacity Modeling
Leveraging Advanced Capacity Modeling
Building Your Personal Performance Dashboard
Weeks 10 - 13
Accelerating Your Career Journey
Becoming an Internal Change Agent
Problem-Solving and Decision-Making Part 1
Problem-Solving and Decision-Making Part 2
Building Your Personal Brand & Network Influence
Instructor
Image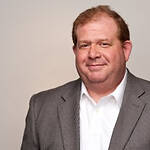 Andrew Marks
Co-Founder, COO & CPO SuccessHACKER
Andrew Marks has spent 25+ years in high tech, mostly building highly effective post-sales organizations that drive customer lifetime value and improved customer satisfaction. Since founding SuccessHACKER, Andrew has spent a good portion of his time matching people to Customer Success roles from individual contributors to senior executives.
Costs
Course: US $1,695 per level
USF Students, Alumni, and Staff: US $1,186 (30% Discount) per level
Reach out to executiveimmersion@usfca.edu to get your promotion code.
Discounted pricing also available for groups greater than 3 people.
For more information email coaches@successcoaching.co.
All participants are required to participate in the program in its entirety and adhere to a professional code of conduct.
Certified Customer Success Manager Level III, Course
101 Howard Street, Suite 100
San Francisco, CA 94105