Innovations in Culinary Health Course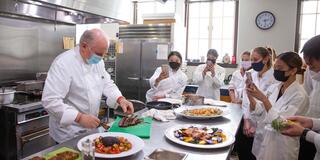 Take control of your health, master healthy cooking techniques and expand your culinary repertoire in this 6-week Course.
CourseHighlights
Through lectures, culinary demonstrations, and interactive group sessions, attendees will achieve the following:
Discover health-supportive cooking techniques and easy recipe modification strategies you can use to maximize flavor and taste while creating nutrient-rich menu options that protect your health and contribute to a more sustainable environment.
Building a strong foundation in general nutrition science and understanding the impacts on overall physical and mental health.
Observe live-cooking demonstrations throughout the course by Executive Chef Jean-Marc Fullsack to see how to easily create recipes that protect your health and delight your taste buds.
Create a healthy planet-friendly menu for breakfast, lunch, dinner, and snacks based on concepts learned throughout the course.
Master the skills to read and decipher ingredient lists on food packaging.
Develop a positive relationship with food and eating habits.
Course Details
---
Session 1
Introduction to Culinary Health and Nutrition
Session 2
Health Supportive Cooking Techniques: Stocks, Soups
Session 3
Health Supportive Cooking Techniques: Vegetables, Salads
Session 4
Health Supportive Cooking Techniques: Grains, Pasta, Starch
Session 5
Health Supportive Cooking Techniques: Proteins (Plant / Animals)
Session 6
Designing: A Seasonal Healthy Menu + Guilt-Free Desserts
Who Should Enroll
Students, executives, and individuals looking to improve their health and make positive changes in their daily routines.
Mindful consumers who are looking to care for the planet while caring for themselves.
Individuals in the healthcare field who are interested in learning about healthy creative meal ideas for people in their care.
Personal trainers who are seeking to create enjoyable meal plans for their clients.
Foodservice and hospitality professionals who seek to understand the critical role of food in human health.  
FAQ Link
Faculty and Speakers
Image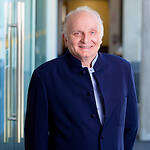 Jean-Marc Fullsack
Executive Chef Instructor, University of San Francisco
Jean-Marc Fullsack was born in France where he was trained in classical French cuisine. He graduated from the Hotel and Restaurant School in Strasbourg. His cooking experience includes first class restaurants, Hotels, Private Clubs and Food service management in the Health Care industry. Jean-Marc was Instructor…
Image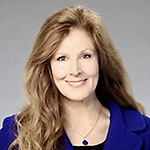 Marlene F. Janco
RDN, CWWPC, Global Wellness Innovator 
Marlene Janco is a seasoned health and wellbeing consultant with over 20 years' experience in designing, developing, and implementing global employee wellness, culinary health, nutrition and wellness programs. She…
Application Process
All applications will be reviewed on a first-come, first-serve basis. We will get back to you within a one-week time frame with an application decision.
Costs
Standard course (6 sessions): USD $999 per person
Current USF Students, Alumni, Faculty and Staff : USD $649 per person
* For groups of 5 or more, please contact us for additional information and group pricing.
Payment
---
Upon admission, payment details including an online payment link will be sent via email.
Innovations in Culinary Health Course
101 Howard Street, Suite 100
San Francisco, CA 94105