Passion for Justice
MNA alumna founds NGO
Image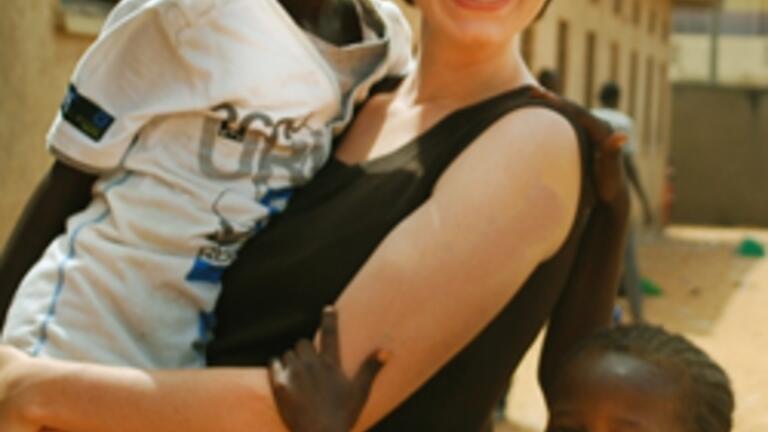 Immediately after graduating in 2012, Master of Nonprofit Administration alumna Valerie Lemke co-founded Jjangde, a "not-just-for-profit" community-driven program that funds education in Africa by selling its beautiful home goods. In collaboration with co-founder Ousmane Gaye, she created Jjangde's three-part mission: to provide a means for local entrepreneurs to obtain a reliable income, to build sustainable community-run schools that grant girls and boys the same access to education, and to empower a global community.
The idea and concept of Jjangde budded while Lemke spent time abroad. During her time as a teacher in South Korea, she saw education as a form of empowerment, and on a trip to Tanzania Lemke immediately gravitated towards the joy she saw within the African people. She wanted to couple her passion for justice through education with her love for African cultures. Lemke and teaching colleague Ousmane Gaye worked together at a high school in San Francisco and soon realized their shared dedication to nonprofit work, education empowerment and sustainability. Gaye, a Senegalese native, discussed his plans of going back to Senegal to start a school. An estimated 49 million children in Africa do not have access to education. In Senegal, the dropout rate for 5th – 7th graders is higher than 50%. Only 30% of students continue through high school, and merely 2% of female students make up the high school population. The percentage of Senegalese students that actually continue their education beyond high school is minimal. Lemke found her connection; Gaye was the business partner she had been seeking for years. Together, they successfully developed a plan of action.
"It always starts with the women," says Lemke. "Women first make the baskets, which are then imported to the U.S. By selling one basket, we can employ a woman in Senegal for an entire month and all proceeds go towards education, so it's a full circle. The women have an agreement that all their children remain in school while they're employed, both girls and boys."
During her time as an MNA student, Lemke honed in on one of the challenges people have when starting a nonprofit. "Through Professor Bob Glavin's fundraising class, I saw fundraising as one of the major struggles when starting a nonprofit," she said. "We have a product that people can buy. These baskets allow us to raise money for a cause."
For this reason, Jjangde does not have official nonprofit certification, but 100% of the proceeds from Jjangde's woven baskets are directed towards school funding, making it a not-for-profit full circle, or, as Lemke likes to call it, a "not-just-for-profit" organization. Moreover, the organization aims to raise the educational retention levels by building one community-run school at a time. This year, 110 preschool students are enrolled for the fall term which includes art and sports programs. As of 2013, there is one preschool class; each year a new class will be added as the students get older. "Next year we will have a preschool and a kindergarten class," said Lemke. "We will follow students as they progress through the grades of school, and in doing so, we are building a culture of education."
Lemke's commitment to sustainable education and green business echoes USF's founding principles, and she has implemented these in Jjangde. Jjangde offers various opportunities for the community to be involved. One way a member can take part is by paying for their child's schooling at $6 a year; a significant amount of money for most local people. Another is by welcoming agriculturalists to donate food sources as tuition for their child, while others are invited to volunteer their efforts in projects ranging from making lunches to organizing summer exchange programs with schools in the U.S. "By incorporating the community, we can make people see the value of education, and children are more likely to stay in school when their parents are involved," Lemke says. "We're saying let's do this as a community, let's do it together." Officially launching this November, Jjangde is also implementing a crowdfunding element to spark supportive efforts.
The organization's name, Jjangde, derives from the Fulaani (a Senegalese dialect) phrase "Wallam e' jangde," which is translated as "help me learn." Lemke and Gaye, along with a team of directors, are breaching a space for learning both in Senegal and in America. Creating an ecological learning environment is an integral building block towards Jjangde's goal to empower a global community. As a USF graduate, Lemke integrated the university's tagline "Change the World from Here" when developing Jjangde. "I view the world as a global community and that's what I want to do. I want to change it from here, in SF, because I want to help our global community. It's very difficult to make change without financing, and by using the resources that San Francisco has, and the U.S. in general, and applying those to various local school systems through community empowerment, I think we can make a lot of changes around the world."