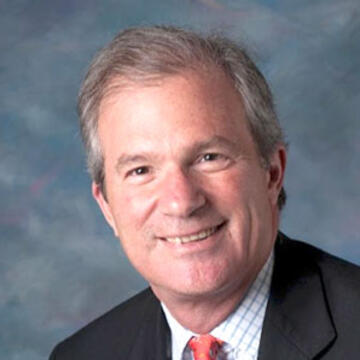 Jim Kauffman
Executive Fellow
Biography
Former Marriott executive, James "Jim" Kauffman has joined the School of Management at the University of San Francisco as an Executive Fellow, a role in which he will assist the Department of Hospitality Management in the further development and delivery of its academic curriculum, while also serving as a mentor to students, faculty and staff within the School of Management.
Mr. Kauffman most recently served as President U.S. & Canada Full Service Hotels at Marriott International (NASDAQ: MAR), retiring at the close of 2014 after 37 years of service with the company. 
Dr. Elizabeth Davis, former dean of the School of Management, stated, "The School of Management, as well as the Department of Hospitality Management specifically, will benefit tremendously from Jim's senior-level executive experience with one of the nation's 'most admired companies'—a company that FORTUNE has ranked as the number one hospitality firm in areas that include innovation, people management, social responsibility, and global competitiveness—areas in which we expect our graduates to excel."
Mr. Kauffman joined Marriott in 1977 as a sales manager. With his passion for service, he quickly grew his career in various leadership roles at the hotel, regional and corporate levels. He held several roles as general manager, including assignments at the former Marriott Mandalay Hotel in Dallas and the Philadelphia Marriott.
In addition, he was market vice president for Pennsylvania, Southern New Jersey and Delaware; vice president, Market Management for Northern California; regional vice president for Marriott's franchise division in Washington, D.C.; and executive vice president for the Western Region. In 2010, Mr. Kauffman was named chief operations officer, The Americas, Western Region.