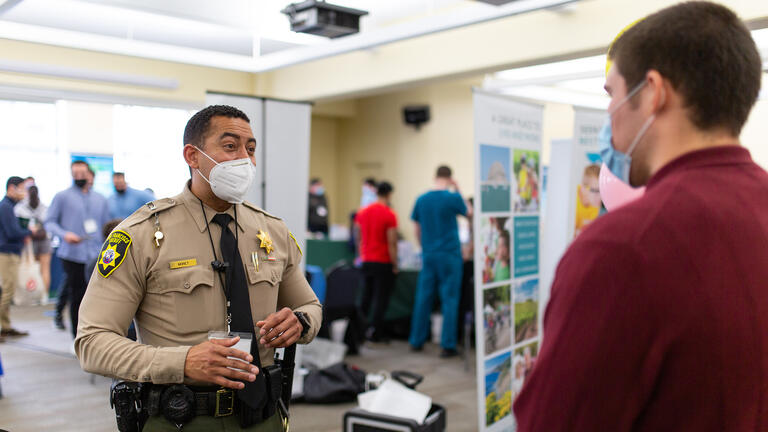 SCHOOL OF MANAGEMENT
International Institute of Criminal Justice Leadership
In keeping with the University of San Francisco mission of social justice, the International Institute of Criminal Justice Leadership (IICJL) has distinguished itself as a diverse, socially responsible learning community which draws from the cultural, intellectual, and professional resources of the San Francisco Bay Area and the State of California. The broader mission of the institute is to facilitate training and research for managers in the various disciplines of the criminal justice system and to focus on ethical leadership.
History
In September of 1997, the School of Management initiated an undergraduate program in Law Enforcement Leadership. This program has attracted law enforcement professionals from throughout Northern California.
Since its inception, more than 170 law enforcement professionals have received their bachelor's degree from USF. In addition, 35 have gone on to receive their master degree in Public Administration. More than 120 have received the Lieutenant Barbara Hammerman Memorial Scholarship, which assists officers returning to college.
To broaden our service to the criminal justice community, the IICJL was established in April 2001. The institute formalized and expanded the law enforcement leadership training that the university had been involved in for over 50 years.
Advisory Board
Our board includes law enforcement, business, and academic leaders from throughout the San Francisco Bay Area and has been a tremendous resource for planning, recruitment, and the overall prestige of the university's law enforcement program. The board meets quarterly at the University of San Francisco. As a result of the board's effort and the programs, the university has gained a reputation as a center for progressive learning in the law enforcement community.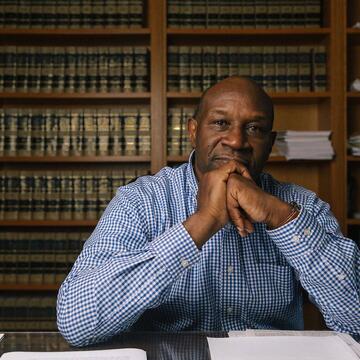 Advisory Board Members
Richard L. Corriea, Director, International Institute of Criminal Justice Leadership
Anthony Ribera, PhD, Director Emeritus
Deputy Chief Mikail Ali, San Francisco Police Department
Captain Dave Augustus, Marin County Sheriff
Abigail H. Baker, AT&T FirstNet
Dr. Sandy Boyd, College of Marin
Captain Thomas Boyd (ret.), San Rafael Police Department
Chief Steve Cercone (ret.), Accenture
Jim Connors, Administration of Justice, City College of San Francisco
Chief Paul Fontana (ret.), California Highway Patrol
Chief Mike Guerra (ret.), Lincoln University
Chief Peter Herley (ret.), Tiburon Police Department
Chief Nathan Johnson (ret.), Sonoma State University
Chief Dan Lawson, University of San Francisco
Captain David Lazar, San Francisco Police Department
Chief Susan Manheimer, San Mateo Police Department
Deputy Chief Ann Mannix, San Francisco Police Department
Assistant Sheriff Casey Nice, Alameda County Sheriff's Office
US Marshall Donald O'Keefe, United States Marshals Service Northern District of California
Chief Al Pardini, East Palo Alto Police Department
Bob Puts, PG&E
Lieutenant Dennis Schardt (ret.), San Francisco Police Department
Mike Sena, Northern California HIDTA & NCRIC
Chief Tricia Seyler, Belvedere Police Department
Chief Dave Spiller, Pleasanton Police Department
Chief John Standish (ret.), California Department of Insurance
Jonell Adams, USF Alumni Associate
Chief Jennifer Tejada, Emeryville Police Department
Lieutenant Eric Quema (ret.), San Francisco Police Department
International Institute of Criminal Justice Leadership
Richard Corriea, Director
Malloy Hall, Suite 218
2130 Fulton Street
San Francisco, CA 94117