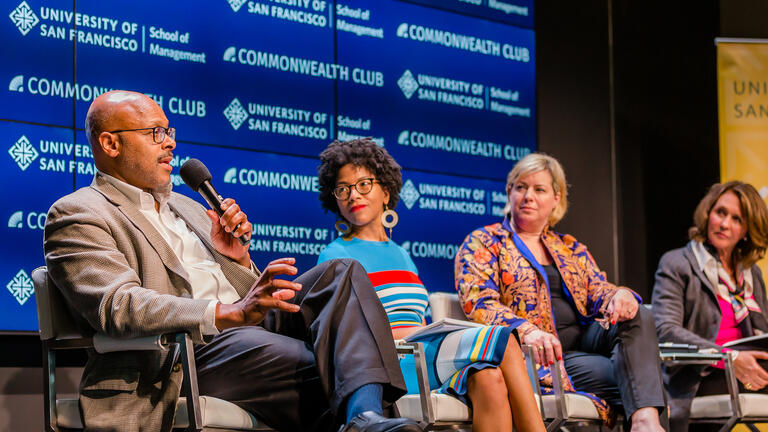 SCHOOL OF MANAGEMENT
Harari Conscious Leadership & Social Innovation Initiative
The Harari Conscious Leadership and Social Innovation Initiative funds USF's annual Innovate For Good Conference, as well as curriculum and projects that teach socially responsible leadership and investing to business and management students.
History
Funded from a generous endowment from Alan Davis and Mary Lou Dauray, the initiative is named after Davis' friend and former USF business professor Oren Harari, who died in 2010. Dr. Harari's work focused on bridging theory and practice in the fields of conscious leadership and social innovation. The Harari Initiative honors and continues his legacy.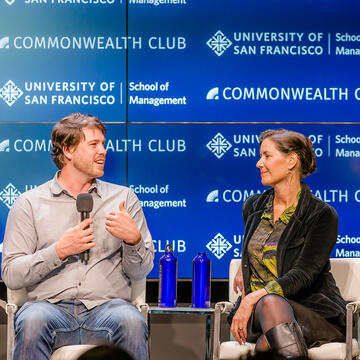 Innovate For Good Conference
Innovate For Good is an annual conference which brings together founders, CEOs, investors, academics, and nonprofit and government leaders who have already taken action on their passion to change the world.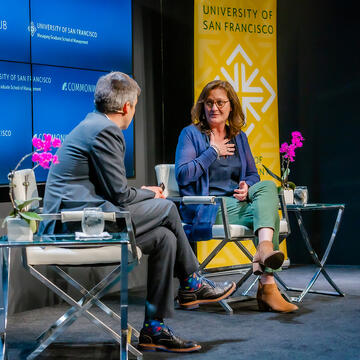 Harari Conscious Leadership Award
Awarded annually to an executive who leads with integrity, authenticity and who has built an influential career in the field of social innovation. Recipients are selected by a committee chaired by the Dean.
Past Recipients
2022 - Surina Khan, CEO at Women's Foundation California
2021 - Andrew Pete Peterson, Chief Information Technology Officer, City of Oakland
2019 - Maurice A. Jones, President & CEO, Local Initiatives Support Corporation (LISC)
2018 - Jostein Solheim, CEO of Ben & Jerry's
2017 - David Batstone, Founder & President, Not for Sale
Applied Research
As a part of the center's efforts to do applied work that changes the world for good, School of Management faculty actively take part in community-engaged scholarship and service-oriented projects. Notable projects have brought in funding in excess of $1 million to support students, faculty, staff, and programs.
Alumni and External Relations
101 Howard Street, Suite 100
San Franciscio, CA 94105