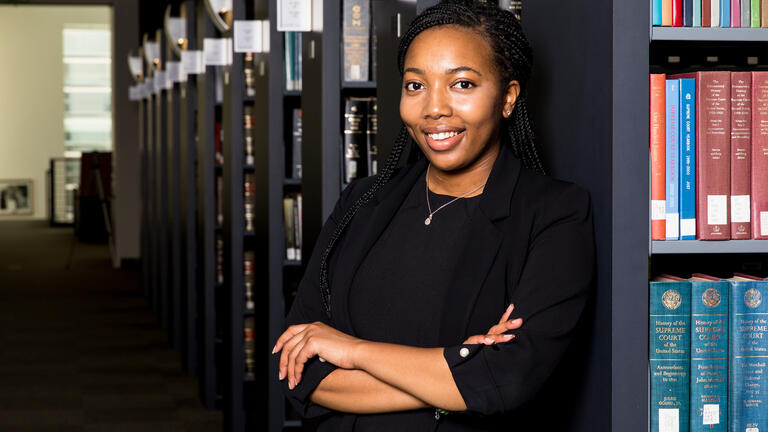 SCHOOL LIFE & CAREERS
Experiential Learning
USF's Work Law and Justice Program will prepare you to practice well before you sit for the bar. We take learning seriously, and we don't believe it can happen without practical experience in the labor and employment law field. So you hit the ground running in moot court competitions and externships designed to turn you into an excellent work law practitioner, not just an excellent student.
Moot Court Competitions
Each year, students compete in two labor and employment law moot court competitions, designed to build advocacy and leadership skills necessary to represent different clients.
The Robert F. Wagner National Moot Court Competition is administered by the New York Law School Moot Court Association. It is the largest student-run moot court competition dedicated exclusively to labor and employment law. USF Law students have participated for more than a decade and have taken home top honors.
In The Tulane Sports Negotiation Competition, students compete as they negotiate NFL player contracts, learning about collective bargaining power and sharpening negotiation skills. The competition is a simulated contract negotiation using real life scenarios and actual upcoming NFL free agents.
Externships
Students can earn academic credit for externships at a variety of public and private organizations such as:
California Department of Fair Employment and Housing
California Department of Industrial Relations
Equal Rights Advocates
Legal Aid at Work
National Labor Relations Board
U.S. Department of Labor
U.S. Equal Employment Opportunity Commission