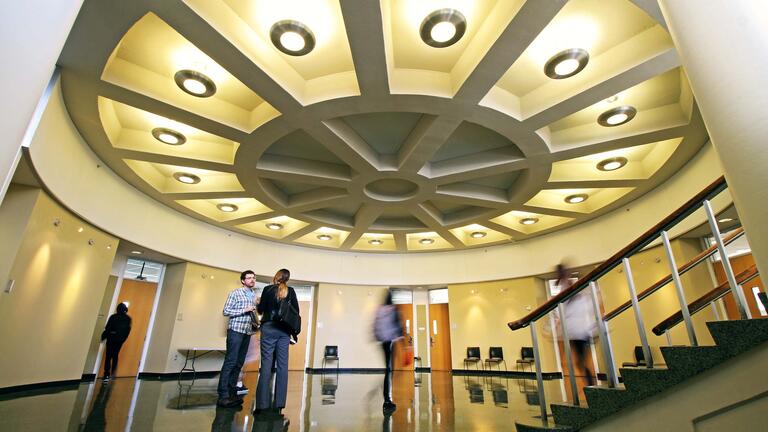 SCHOOL LIFE & CAREERS
Who We Are
Director
Joshua Paul Davis
Professor Davis specializes in complex litigation, ethics, and the interplay between the two. As director of the Center for Law and Ethics, he leads panels, organizes symposia, and undertakes research exploring these topics. Davis is active in law reform, serving from 2001 to 2004 as the reporter for the committee that drafted California Supreme Court Rules 964 to 967 on multijurisdictional practice and testifying before United States Congress regarding the pleading standard in federal court. Davis also writes extensively about antitrust and free speech law.
Faculty
Andrew Dilworth, Adjunct Professor
Adjunct Professor Dilworth is a litigation partner in the San Francisco office of Cooper, White & Cooper LLP, where he has practiced since 1995. He focuses on the law governing lawyers, while representing law firms and lawyers in all aspects of practice, including litigation. He also serves as special counsel to Cooper, White & Cooper LLP on matters involving professional responsibility. He publishes and speaks regularly on ethics issues. 
Carol Langford, Adjunct Professor
In her current practice, Adjunct Professor Carol Langford specializes in legal ethics and discipline, providing advice to attorneys, judges, law firms, and corporations. She also serves as a national expert ethics witness. Langford has lectured and presented on legal ethics for the State Bar of California, and served as chair of the law practice management and technology committee, committee on professional responsibility and conduct, and council of section chairs. She was formerly an attorney with Carroll, Burdick and McDonough, where she was the ethics advisor to the firm and a member of the new business committee. She is co-author of Legal Ethics in the Practice of Law (Lexis Law Publishing, Second Edition, 2002) and The Moral Compass of the American Lawyer, Truth, Justice, Power, and Greed (Ballantine, 1999). Langford was presented with the Howard Lichtenstein Distinguished Professorship of Legal Ethics Award in 2007. She teaches Legal Ethics and the Practice of Law.
Clyde Leland, Adjunct Professor
Adjunct Professor Leland is head of Leland Communications in Berkeley. For 20 years, he has taught public speaking and legal writing for law firms and legal departments, as well as for business executives, teachers, and other professionals. After graduating from law school, he practiced in a community-based law collective and then became a legal affairs journalist. He worked in both broadcast and print mediums, spending eight years as an editor at California Lawyer magazine. Leland has served on the board of the Professional Development Consortium and on the editorial advisory board of California Lawyer, and is a founding member of the longest-running men's group in the San Francisco Bay Area. Leland teaches Legal Ethics and the Practice of Law.
Mark L. Tuft, Adjunct Professor
Adjunct Professor Tuft practices with the firm of Cooper, White & Cooper LLP in federal and state courts involving commercial and criminal litigation. He also serves as outside counsel to many lawyers and law firms on professional responsibility and liability matters, and is an arbitrator and mediator on lawyer-client disputes. Tuft is a vice-chair of the California State Bar Commission on the Revision of the Rules of Professional Conduct. He is a former chair and special advisor to the California State Bar Committee on Professional Responsibility and Conduct. Tuft is a co-author of the California Practice Guide on Professional Responsibility (Thomson West, 1997). He is currently a member of the ABA Center on Professional Responsibility's editorial board as well as a member of the board of directors of the Association of Professional Responsibility Lawyers. He is a frequent lecturer and writer on professional responsibility issues and has received several teaching awards.