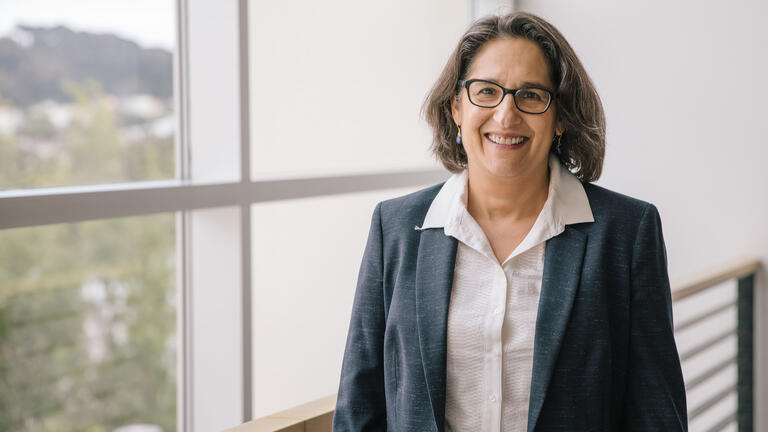 Dean's Message
Why Choose USF?
The only constant is change.
Welcome to the University of San Francisco School of Law, where we embrace that adage and recognize that perhaps nowhere is it more true than in the legal profession. We recognize that the law is fluid and dynamic — and we ensure that our students graduate fully equipped to serve as its stewards and as agents of its reform.
Before accepting the position as dean of the law school, I was privileged to be a member of the faculty for 20 years. Teaching instilled in me a deep sense of responsibility toward our students, something that informs every aspect of my role. I am committed to maintaining my strong connection to students and alumni, and to maintaining the momentum of positive change upon which the law school has embarked.
That change is evident in our enhanced curriculum, specifically designed to provide you with the best possible foundation for the bar exam and beyond. It's apparent in the enhanced opportunities we provide students to gain skills at the cutting edge, from our data privacy law externships to our immigration law and policy clinics and our extensive selection of summer job placements locally and globally.
Not everything is changing, though. Our faculty remains dedicated to educating by inspiring, challenging, and supporting; and our alumni network remains an extraordinary resource of friends and connections throughout your career. Our emphasis on practical lawyering isn't going anywhere either. USF law grads hit the ground running, ready to start their own practice, join a big law firm, or anything in between. And something that won't ever change is the USF School of Law's core mission: to create attorneys who think critically, who practice ethically, and who improve the world, each in their own way.
We're embarking on a new journey while keeping the best parts of us intact. The only thing missing? You. Come be a part of USF School of Law…and change the world from here.
Sincerely,
Susan Freiwald
Dean
Meet Dean Susan Freiwald
Dean Susan Freiwald joined the USF School of Law faculty in 1997. She publishes and presents widely on the intersection of communications technology and law, focusing on online surveillance and the Fourth Amendment.