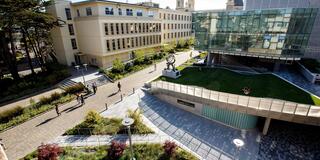 USF Law Scholarships Application
The application time period for 2022-2023 scholarships is April 11 to May 6, 2022.
Please choose "Yes" for each scholarship you would like, provide your information.
Then email a PDF of the following documents to lawdevelopment@usfca.edu:
Transcript
Resume
Essay specifically requested for each scholarship
You must have financial need and be in academic good standing to be eligible to apply. 
Submit your official FAFSA form for 2022-2023 to the Federal Processor by the scholarship deadline. If ineligible for FAFSA, the School of Law Financial Aid Office can direct you to an alternative method of satisfying the financial need requirement. Contact that office promptly.