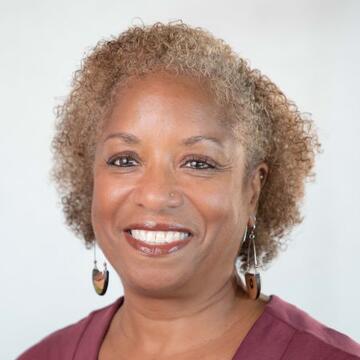 Sonia BasSheva Mañjon
Adjunct Professor
Biography
Possessing a deep commitment to racial and gender equity, social justice, and decades of experience leading systemic change, Dr. Mañjon's career spans more than 25 years in higher education, nonprofit management, government administration, and public and private sector consulting. Sonia is the Executive Director and 2006 alumna of LeaderSpring Center. She oversees all operations of the organization including its flagship Fellowship program, which for over two decades has equipped more than 300 social sector executives with the knowledge, skills, and networks needed to lead high-performing organizations and drive lasting change. She has steered the organization to deepen its commitment to elevating and strengthening the vision, voice, power, and leadership of women of color. Dr. Mañjon teaches in the Certificate Nonprofit Management Program at California State University East Bay, the Graduate Nonprofit Administration Program at the University of San Francisco, and serves on the Latino Community Foundation Board of Directors.
Education
California Institute of Integral Studies, Ph.D. in Humanities, Transformative Learning and Change in Human Systems, 2004
California Institute of Integral Studies, MA in Cultural Anthropology and Social Transformation, 1999
University of California Los Angeles, BA in World Arts and Cultures, Dance, 1986
Prior Experience
Executive Director, LeaderSpring Center
Director, The Barnett Center for Integrated Arts and Enterprise, and Associate Professor, Arts Administration, Education, and Policy, The Ohio State University
Vice President, Institutional Partnerships/Chief Diversity Officer, and Visiting Associate Professor of Theatre, Wesleyan University
Simpson Professor/Chair of Community Arts and Diversity Studies, and Executive Director, Center for Art and Public Life, California College of the Arts
Adjunct Faculty, New College of California
Selected Publications
Manjon, S (2020) The Difference is – My Lived Experience! In Gloria J. Wilson, Joni Boyd Acuff, & Amelia (Amy) Kraehe (Co-Eds), Love Letter to This Bridge Called My Back Anthology.
Manjon, S. & Crum, M. (2017) ARTrepreneurship: Shifting to a Business Mindset in a Creative World. J. Mark Munoz & Julie Shields (Eds.), Arts and Entrepreneurship. Business Expert Press
Manjon, S. (2017) From Whitesburg, Kentucky to Washington Court House, Ohio: An academic explores economic empowerment through cultural revitalization. Grantmakers in the Arts Reader, Spring 2017
Manjon, S., Ndzuta, A., Greene, C., Sarkar, K., Flores, N., Guo, W. (2016) A transdisciplinary approach to mentoring through collaboration. Visual Inquiry: Learning & Teaching Art. VI 5(3) pp.353-367
Manjon, S., & Guo, W. (2015) Think tank: a collaborative approach to student learning, organizational assessment, and community-based arts. Artivate: A Journal of Entrepreneurship in the Arts, 4(2), 57-75.