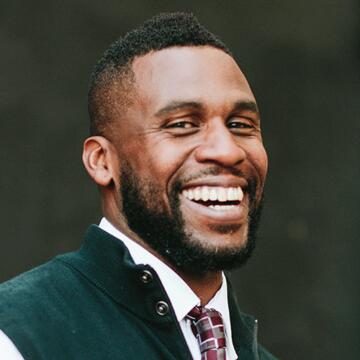 Lance McCready
Associate Professor, International and Multicultural Education
Biography
Lance T. McCready, Ph.D. is Associate Professor in the department of International and Multicultural Education at University of San Francisco where he teaches courses on qualitative research, critical race theory, urban education and lgbt studies. Dr. McCready was born in New York City, completed his undergraduate degree in Psychology from Carleton College and obtained his graduate degrees from University of California, Berkeley in social and cultural studies. He is an interdisciplinary scholar-activist whose research and writing focuses on the health, education and employment of marginalized and racialized youth, specifically young Black men and queer youth of color. He recently returned to the U.S. after living abroad in Toronto, Ontario for nine years where he was Associate Professor in the department of Leadership, Higher and Adult Education at University of Toronto. There he served as Co-Principal Investigator of the Many Men, Many Voices (3MV) project at the Black Coalition for AIDS Prevention in Toronto, and Principal Investigator of the Educational Trajectories of Young Black Men study (in collaboration with the John Howard Society of Toronto).
Research Areas
Gender and sexuality studies
Youth studies (health, education, employment)
African and Black diaspora studies
Migration and settlement
Race relations
Urban education
Health education
Identity formation
Intersectionality theories
Resistance and resilience theories
Learning through social media and "hook-up" apps
Qualitative methodologies
Community engagement and community-based research
Education
PhD, MA, Social and Cultural Studies, School of Education, University of California, Berkeley
BA, Psychology, Carleton College
Selected Publications
Books Authored

McCready, L. T. (2010). Making space for diverse masculinities: Identity, intersectionality, and engagement in an urban high school (pp. i-140). New York: Peter Lang.

Chapters in Books

McCready, L. T. & Mosely, P. (2014). Black queer teachers and Black teacher education. In Y. Sealey-Ruiz and C. Lewis (eds.) Teacher Education and the Black Community: Implications for Access, Equity and Achievement. Charlotte, NC: Information Age Publishing.

McCready, L. T. (2014, reprint from 2010 article in International Journal of Critical Pedagogy). Where is the love? Black queer bodies, Afrocentric reform and masculine anxiety in an African dance program. In E. J. Meyer and D. Carlson (eds.) Gender and Sexualities in Education: A Reader. New York, NY: Peter Lang Publishers (pp. 342-356).

McCready, L. T., Blackburn, M. and Taylor, N. (2013). LBGT and the extant school curriculum: Issues, approaches, resources. Educating About Social Issues in the Twentieth and Twenty First Centuries: An Annotated Bibliography. Charlotte, NC: Information Age Publishers.

Blackburn, M. and McCready, L. T. (2013). Lesbian, gay, bisexual, transgender, queer, and questioning people and issues in urban education. Handbook on Urban Education. Oxford and London: Routledge (pp.129-145).

Articles in Refereed Journals

McCready, L. T. (forthcoming). A double life: Black queer youth coming of age in divided cities. Education Forum.

Craig, S. L., McInroy, L.,  McCready, L. T., Di Cesare, D., & Pettaway, L. (online September 27, 2014). Connecting without fear: Clinical implications of the consumption of information and communication technologies by sexual minority youth and young adults. Clinical Social Work. http://link.springer.com/article/10.1007/s10615-014-0505-2?sa_campaign=email/event/articleAuthor/onlineFirst

Craig, S. L., McInroy, L., Allaggia, R. & McCready, L. T. (2014). Like picking up a seed, but you haven't planted it": Queer youth analyze the It Gets Better Project. International Journal of Child, Youth and Family Studies, 1, 204–219.

McCready, L. T. (2013). Queer of colour analysis in education: Interruptions and pedagogic possibilities. Conclusion to special issue on queer of colour knowledge production. Curriculum Inquiry, 43(4), 512-522.