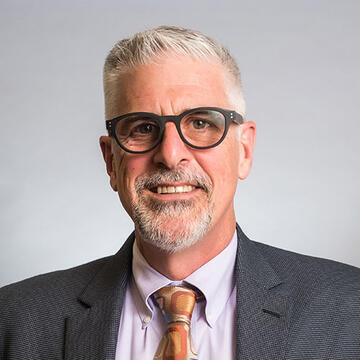 Brian Budds
Assistant Professor; Population Health Leadership DNP Program
Biography
Assistant Professor Brian Budds is a practicing attorney and a nurse practitioner. His clinical background includes extensive work in HIV care, including primary care and clinical research in drug development. He consults regularly with state and county governments and healthcare institutions on disaster preparedness, especially the use of licensed healthcare volunteers in disasters. His legal work focuses on healthcare compliance and physician peer review. He also teaches in the USF Doctor of Nursing Practice program and has championed collaborative, inter-professional education. He is a member of the board of directors of the Asian Pacific Islander Legal Outreach.
Expertise
Education and Training
Strategic Planning, Emergency Response Planning, Analysis, and Research
Legal/Healthcare Compliance
Product Management
Appointments
Co-Director, Population Health Leadership DNP Program
Chair, Health Leadership & Innovation Department
Education
JD, University of San Francisco, Magna Cum Laude, Law Review
MS., Nursing, University of California, San Francisco - Cum Laude, Adult Nurse Practitioner Program
BS., Nursing, Oregon Health Sciences University - Cum Laude
BA., English, Fordham University
Additional Information
Publications & Presentations
"The PPACA and Legal Issues for Nurse Practitioners," Presentation to UCSF Nurse Practitioner Students, April 2013
"Public Health Law—What Can We Learn from San Francisco in 1900?" Presentation to Health Policy class in Master of Public Health program, November 2012
"Introduction to Public Health Law" Presentation to Social Justice, Health Policy, Ethics and Public Health Law class in Masters in Public Health program, USF, August 2012
Brian Budds & JoAnne Saxe, Legal Scope of Advanced Nursing Practice, in Collins-Bride, G.M. and Saxe, J. (2011). Clinical Guidelines for Advanced Practice Nurses: An Interdisciplinary Approach, 2nd ed., Burlington, MA: Jones and Bartlett Publishers;
"Legal Issues for Nurse Practitioners," Presentation given yearly to UCSF Nurse Practitioner Students, 2008-2012
Brian Budds, Toward a Just Model of Alienability of Human Tissue, 37 U.S.F.L. Rev. 757 (2003)
Marilyn P. Verhey & Brian Budds, Computerized Medical Information: Research and Evaluation in Litigating Medical Malpractice Claims, ALI-ABA Study Materials (2001).