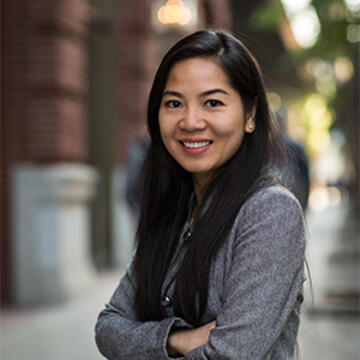 Biography
An Tran brings the University of San Francisco (USF) community a research background in consumer behavior with a focus in judgment and decision making. She discusses these areas in her lessons, along with a close look at how important marketing theories manifest themselves in current events.
Tran was born in Vietnam and studied in Singapore, where she worked at Microsoft for several years before coming to the U.S. to work toward her PhD. She has presented her collaborative research on "Expense Neglect in Forecasting Personal Finances" in the U.S. and Canada. She has also taught at Drexel University and the University of Colorado.
Tran's approach to the classroom is to encourage intellectual curiosity and develop skills in students that are useful in the real world. She asks her students to observe manifestations of what they learn in the classroom in current events around the world, and to bring those observations to the attention of fellow students to further the learning experience.
Education
Ph.D. Marketing, Consumer Behavior Emphasis, University of Colorado at Boulder Colorado
Bachelor of Business Management, Marketing, Singapore Management University, Singapore