Women of Color Leadership Conference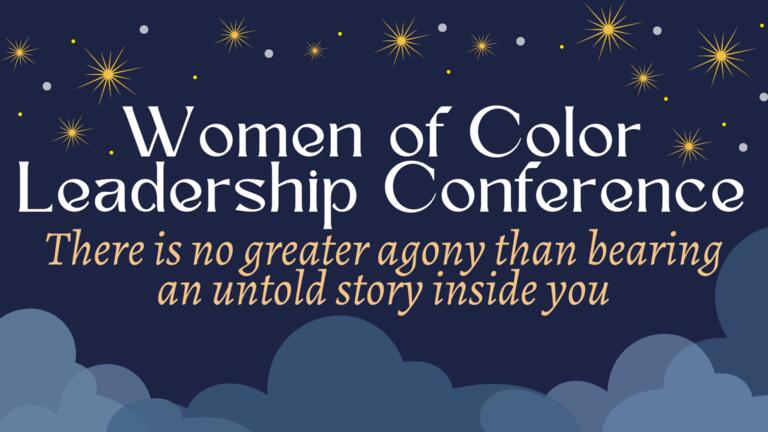 The Cultural Centers and the Office of Antiracism, Diversity, Equity, and Inclusion (ADEI) are excited to present the fourth annual University of San Francisco Women of Color Leadership Conference. Our conference's purpose is to engage members of the University of San Francisco and the greater San Francisco Bay Area community in centering the experiences of women of color.
We invite you to virtual conference sessions below led by women of color of our USF Community. For more information on each session, please visit the Cultural Centers or ADEI websites for more information.
10:00AM - 10:20AM - Virtual Welcome

Join the Women of Color Leadership Conference Planning Committee as we begin our day with grounding and our land acknowledgement.

10:25AM - 11:25AM - Session Block 1

Nurturing Growth, Development, and Inclusivity in the Sports Industry
"What does support look like?" Balancing Professional and Educational Spaces in Attempt of Resisting Burnout

11:40AM - 12:40PM - Session Block 2

The Role of Forgiveness in Healing Trauma
Muslim Feminist Voices and Faith-Based Activism

1:25PM - 2:25PM - Session Block 3

​​​​​​​An intersectional Approach to Healing through Emotional Wellness
Hesitantly Unapologetic: Navigating Personal and Professional Spheres as out Most Authentic Selves
For questions or day-of support, please email djperezsornia@usfca.edu.