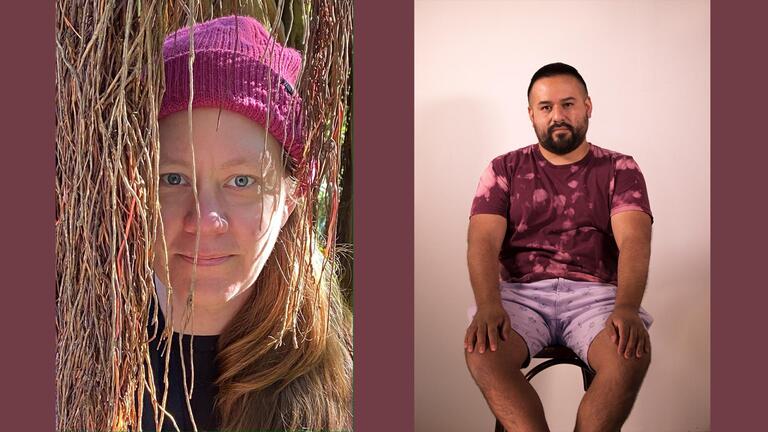 On Making: An Artists Talk Featuring Mercy Hawkins and Alexander Hernandez
Hear from Thacher Gallery artists Mercy Hawkins and Alexander Hernandez about the various fiber arts techniques they use in their art-making processes.
This event is offered in conjunction with the Thacher Gallery exhibitions Soft Power: Recent Projects by Alexander Hernandez, and Lost Keys: Recent Works by Mercy Hawkins.
About the artists:
Mercy Hawkins (she, her) is an interdisciplinary artist and educator based in Sacramento. She received her BA from California State University, Sacramento with a minor in History, and her MFA from University of California, Davis. She was recently a graduate fellow in residence at the Headlands Center for the Arts, and she currently teaches at CSU Sacramento and UC Davis.
Born in Huajuapan de León, Oaxaca, Mexico and raised in Grand Junction, Colorado, Alexander Hernandez (he, him)  received his BFA in Painting and Drawing from Rocky Mountain College of Art & Design in Denver and an MFA in Studio Art from California College of the Arts in San Francisco. He has participated in residency programs across the country, and is currently the inaugural artist in residence at the New Museum Los Gatos (NUMU). Hernandez currently lives in San Francisco, and has worked at Larkin Street Youth Services and Creativity Explored.