Stitching Communities: A Conversation with Gert McMullin and John Cunningham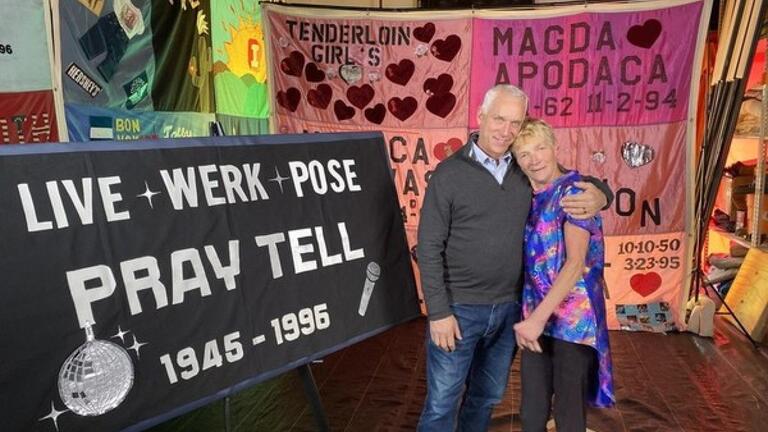 Join Gert McMullin, Quilt Conservator and Production Manager, and John Cunningham, Executive Director of the National AIDS Memorial, for a lively conversation about the history of the AIDS Memorial Quilt, from the first panels created out of anger and frustration to its current traveling projects to build awareness about the ongoing AIDS crisis. Gert and John will share personal stories linked to The Quilt, as well as the power and challenges of working with the largest community art project in the world.
About the speakers: Known as the "Mother" of the AIDS Memorial Quilt, Gert McMullin was one of the original volunteers with The AIDS Memorial Quilt. She made her first quilt for activist Roger Lyon in 1987 and has not stopped sewing since. She has touched, curated, and pieced together panels on every block. She now works to conserve and prepare the blocks for display.
John Cunningham joined the National AIDS Memorial as Chief Executive in 2009 after years in both corporate and nonprofit administration. A graduate of the University of California at Berkeley, he received a degree in political science and organizational behavior.