Soft Power: Recent Projects by Alexander Hernandez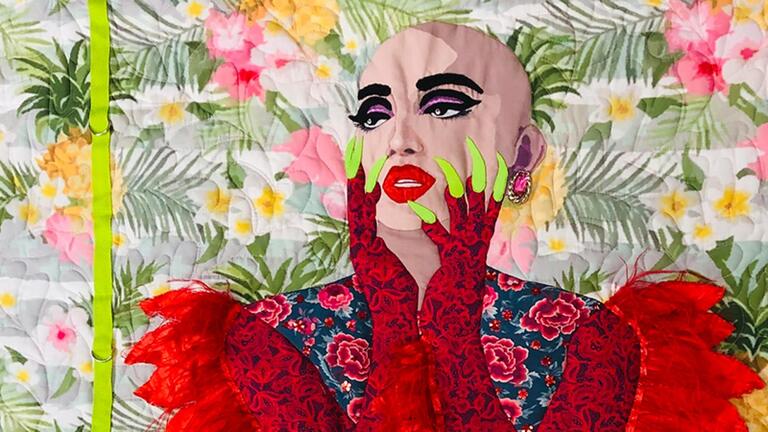 In Soft Power, mixed-media artist Alexander Hernandez brings together quilt and sculpture projects to explore intersectional identities and survival. 
The artist states, "I patchwork together domestic fabrics, digitized prints, cultural textiles and pop-cultural artifacts to create Frankenstein-like work that embraces layers and patterns. In the process I challenge gender roles and acculturation anxieties through visual code switching."
About the Artist: Born in Huajuapan de Leon, Oaxaca, Mexico and raised in Grand Junction, Colorado, Alexander Hernandez received his BFA (2007) in Painting and Drawing from Rocky Mountain College of Art & Design in Denver and an MFA in Studio Art (2012) from California College of the Arts. Having participated in residency programs in the Bay Area and nationally, he is currently the inaugural artist in residence at the New Museum Los Gatos (NUMU). He has received grants from the San Francisco Arts Commission, the Queer Cultural Center, and Visual AIDS. He currently lives in San Francisco, and has worked as a social worker finding housing for displaced LGBTQ youth at Larkin Street Youth Services and as an art teacher at Creativity Explored.