Olga Marina Segura: Black Lives Matter and The Catholic Church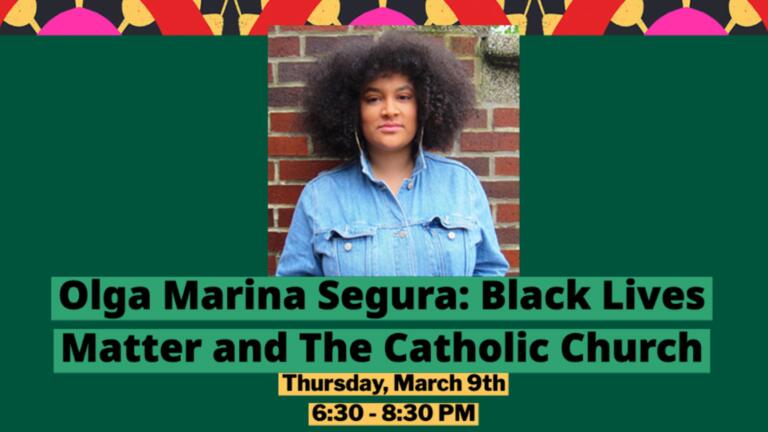 In-Person Panel (McLaren 251 & 252)
Olga Marina Segura: Black Lives Matter and The Catholic Church: Olga Marina Segura is a freelance writer. She is the author of Birth of A Movement: Black Lives Matter and the Catholic Church, which was published in February of 2021. Previously, she was the opinion editor at National Catholic Reporter and an associate editor at America Media, where she wrote and solicited articles on race and culture. She is a co-founder and former co-host of the podcast, "Jesuitical." Her writing has appeared in The Guardian, Latino Rebels, Shondaland, Sojourners, Refinery29, and The Revealer.
Prior to working at America Media, Olga was an intern at the Permanent Mission of the Dominican Republic to the United Nations. She graduated from Fordham University with a bachelor of arts in English and a bachelor of arts in Italian language and literature. She speaks Italian and Spanish fluently and was born in Santo Domingo, Dominican Republic.
Event co-sponsored by GWRF, The Joan and Ralph Lane Center for Catholic Social Thought and the Ignatian Tradition, BASE, Department of Leadership Studies,Gleeson Library | Geschke Center, University Ministry.