MS in Data Science - Seminar Series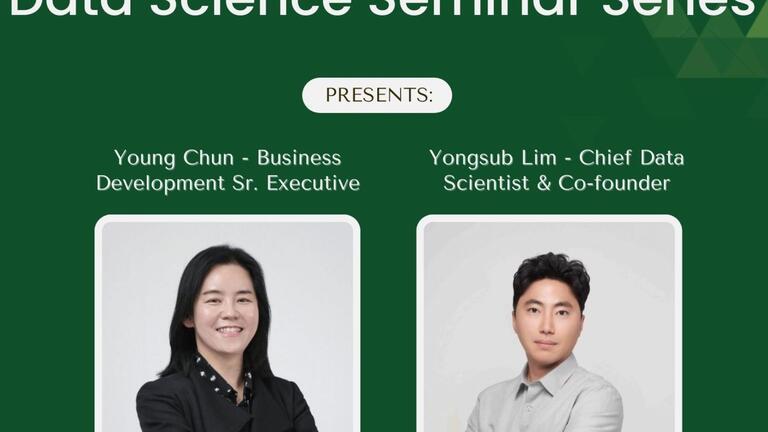 In this lecture, Young Chun and Yongsub Lim introduce a basic concept of MLOps with industrial applications that MakinaRocks has experienced. They will talk about why the industry is paying attention to MLOps and what components are important. Lastly, they will demonstrate how to efficiently develop and deploy ML-based models using MakinaRocks' Link that can seamlessly connect to the enterprise operational platform.
Young Chun's Bio:
An experienced operational leader and business consultant of 20+ years, Young Chun is the Business Development Senior Executive at MakinaRocks. After completing M.S. in Environmental Engineering and Science at Stanford, Young has worked and led various global projects with a focus on high-tech, hardware, IoT, and Artificial Intelligence, spanning across the five continents. As a spirited advocate of digital transformation that improves both human and environment, Young has significant experience in Smart City, Smart Factory, Digital Plant projects in diverse areas: utilities, chemicals, oil & gas, and more. She started her career in DuPont and has held senior leadership roles at Accenture, EY, and Ericsson.
Yongsub Lim's Bio:
An experienced data scientist with a passion for data-driven problem solving and expertise in data mining and machine learning, Yongsub Lim is the Chief Data Scientist and co-founder of MakinaRocks. He received his Ph.D. in Data Mining from the KAIST School of Computing, which he continued in the Data Mining Lab at Seoul National University as a postdoctoral researcher. Prior to MakinaRocks, Yongsub was a data scientist at SK Telecom specializing in advanced analytics and machine learning for industrial data.