McCarthy Center Friendraiser Celebration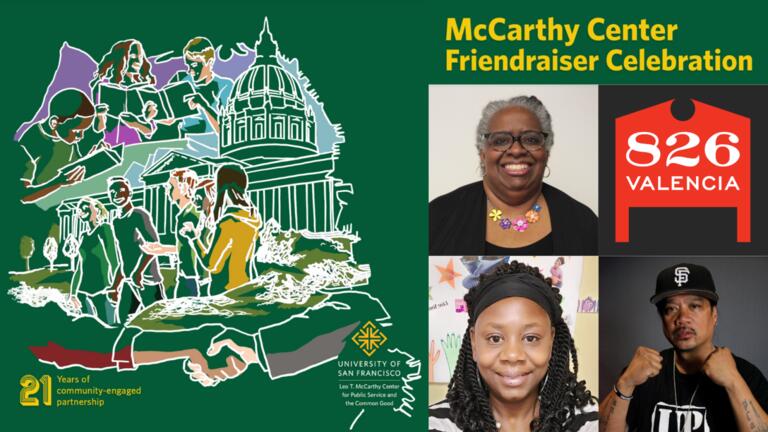 The 2023 Community Partner Award Winners are:
Mark your calendar and make plans to celebrate the 21st anniversary of the Leo T. McCarthy Center and the 2023 Community Partner Awards. We'll celebrate the Center's friends while showcasing our programs and expressing appreciation for our community partners. 
Support the next generation of ethical leaders who are learning how to change the world through community-engaged learning and internships with community-rooted organizations.
This event is located at:
5:30-7:30 pm
Don Fisher Clubhouse - Boys & Girls Clubs of San Francisco380 Fulton StreetSan Francisco, CA 94102