Lost Keys: Recent Works by Mercy Hawkins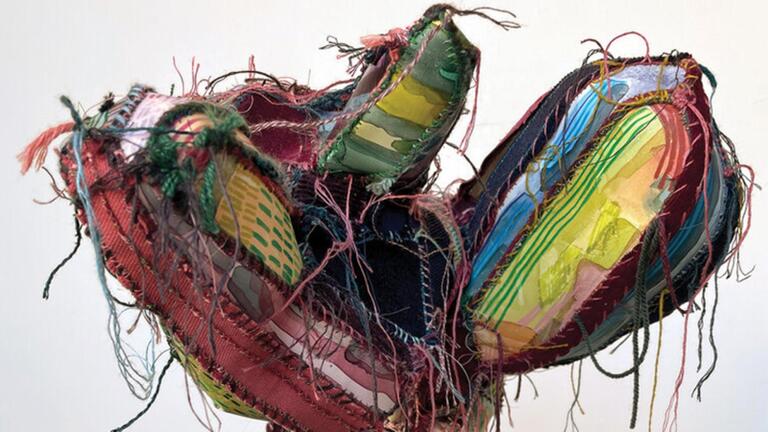 In large-scale ink drawings and sculptural paintings, mixed-media artist Mercy Hawkins combines traditional craft techniques with colors and patterns found in the landscape to reveal the ways that humans are a part of the natural world.
The artist states, "Within my work, I seek to elevate an understanding, in our increasingly alienated world, that we are not just single beings, we, too, are the earth, the ocean, the sky."
Mercy Hawkins is an interdisciplinary artist and educator living and working in Northern California. Her work seeks to reveal a new language, expanding a lexicon of the possible, as it relates to the sensorium of the living body, both in and as the natural world. Working within a craft-based manipulation and assemblage of varied materials, Hawkins pursues a return to a vital visual language, imbued with a living, responsive pulse of the world. Hawkins received her BA from California State University, Sacramento with a minor in History and received her MFA from University of California, Davis. She was graduate fellow in residence at the Headlands Center for the Arts, Sausalito CA (2021/22) and is featured in New American Paintings #153, MFA Annual.