Gleeson Plaza Dance Showing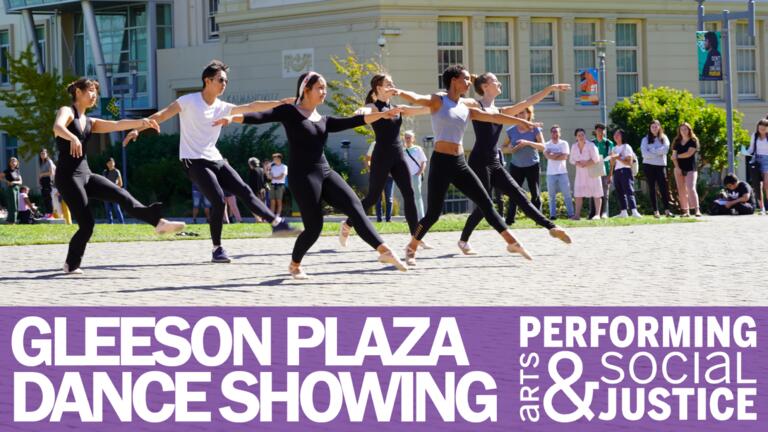 The Performing Arts & Social Justice Program is thrilled for the return of the Gleeson Plaza Dance Showing, an outdoor event celebrating dance, music, and community. Deftly performed by USF dancers, this Dance Showing highlights the work of our 2023 Dance Program cohort, and will explore contemporary dance, hip-hop, ballet, ballroom, and more!
FEATURING: Dancers in USF's Spring 2023 Technique Classes
FREE EVENT - NO RSVP NEEDED!
For additional information: performingarts@usfca.edu