Film Screening: Everything Everywhere All at Once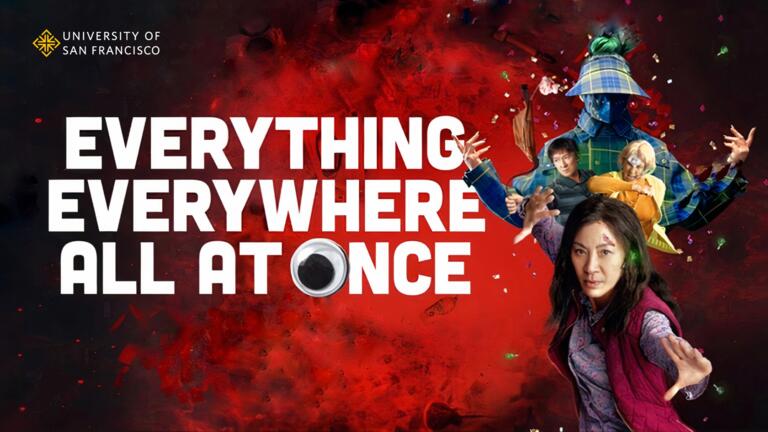 Open to USF students, faculty, and staff. Registration required.
Asia Pacific Studies at USF invites you to join us for a screening of Everything Everywhere All At Once. This sci-fi adventure film stars Michelle Yeoh as Evelyn Wang, an unlikely hero who, when an interdimensional rupture unravels reality, must channel her newfound powers to fight bizarre and bewildering dangers from the multiverse as the fate of everything hangs in the balance.
Co-Sponsors: Center for Asia Pacific Studies, Asian Studies, First-Year Seminar Program, and MA in Asia Pacific Studies 
You may view the trailer here.
Space is limited: Click here to register.