DSCO23 - Data Science Conference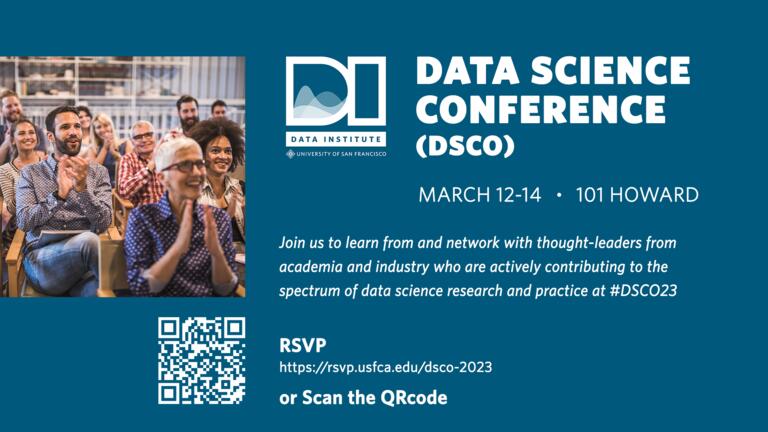 The Data Science Conference (DSCO) is hosted by the Data Institute at the University of San Francisco (USF) at its campus in the Financial District of downtown San Francisco, March 12 - 14, 2023.
DSCO brings together academics, practitioners, and students from a wide array of organizations to learn about developments in the field and applications in areas such as the environment, data ethics, marketing, healthcare, and more.
Originally held in 2017, and again in 2019, DSCO was canceled in 2021 due to the COVID-19 global pandemic. Data Institute faculty and staff are excited to once again host the conference – DSCO 2023 – and hope that you will join us to learn from and network with thought-leaders from academia and industry who are actively contributing to the spectrum of data science research and practice.
List of confirmed speakers can be found here.