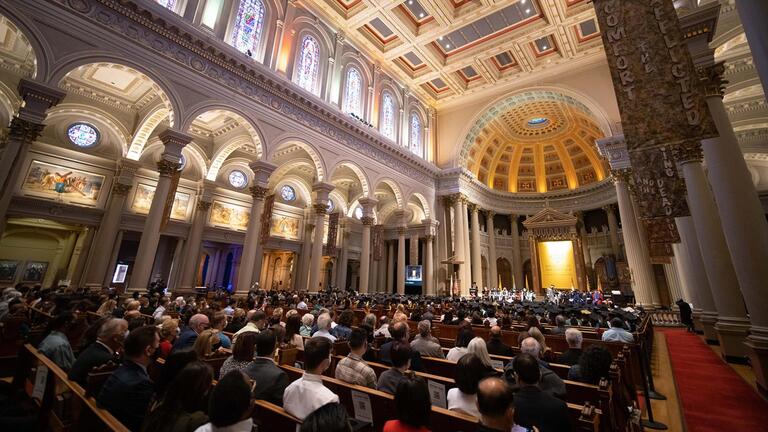 We look forward to celebrating the Class of 2022 in the 164th Commencement Ceremonies.
The commencement mass does not require tickets nor is it required to attend.
For those who can't attend in-person, the commencement mass and ceremonies will be streamed on USF's website, on YouTube, and on Facebook. We invite you, your friends and family, and the whole USF community — students, family, faculty, staff, alumni, and friends of the university — to join from all over the country and all over the world.