Bryan Stevenson in dialogue with Dr. Clarence B. Jones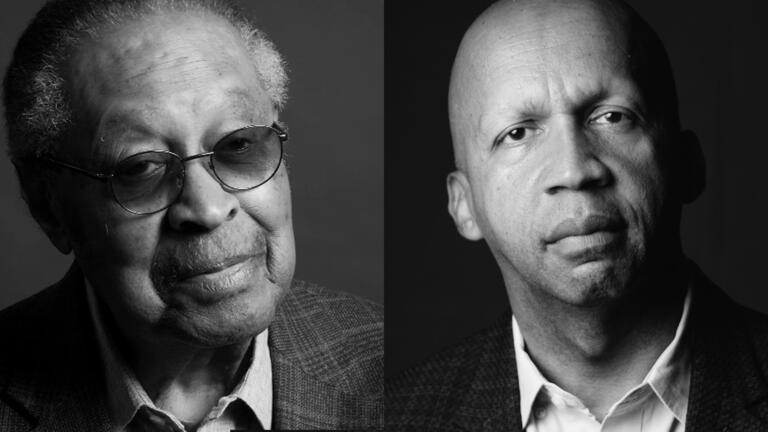 On November 19, 2022 the USF Institute for Nonviolence and Social Justice will present an extraordinary community event of profound dialogue, gorgeous music and moral inspiration.  
PLEASE JOIN US for an evening with national racial justice leader BRYAN STEVENSON, Founder and Director of the Equal Justice Initiative, to honor Civil Rights icon DR. CLARENCE B. JONES, lawyer, strategic advisor, and draft speechwriter to Dr. Martin Luther King, Jr. and Founding Director Emeritus of the USF Institute for Nonviolence and Social Justice.
DATE:   Saturday, November 19, 2022.
PLACE:  St. Ignatius Church, on the USF campus, 650 Parker Ave, San Francisco.
TIME:  Doors open at 6:30 p.m.; Program begins at 7:0 p.m.  Arrive early to get good seats!
TICKETS:  
All money raised by ticket purchases and sponsorships fund the USF Institute for Nonviolence and Social Justice and our programs at USF, in the SF community, and in Africa.
$100 General Admission.
$25 USF Faculty and Staff.
Complimentary tickets for USF students and high school students.
Bryan Stevenson is "the single most significant social change agent in America today," and "the closest America gets to a living Mandela figure" (Iboo Patel, founder/director of Interfaith America).  Stevenson's Equal Justice Initiative (EJI) is the nation's leading nonprofit organization providing legal representation to people who have been illegally convicted, unfairly sentenced, or abused in state jails and prisons.  And EJI created two profound and lasting gifts to all Americans:  The Legacy Museum: From Enslavement to Mass Incarceration, and the National Memorial for Peace and Justice, in Montgomery Alabama.
Mr. Stevenson is coming to USF from Montgomery AL to receive the Clarence B. Jones Award for Kingian Nonviolence from the USF Institute for Nonviolence and Social Justice, and to honor Dr. Jones and celebrate his life.  Dr. Jones is the recipient of the 2021 Thurgood Marshall Award from the American Bar Association and the 2022 Lifetime Achievement Award the American Lawyer.  He has been invited by the U.S. Department of State to represent the United States in a major address to the International Court of Justice in the Hague later this year.  Together we will honor Dr. Jones for his partnership with Dr. King in the movement to end Jim Crow segregation in the United States and for his tireless and inspiring work for a better world over the subsequent decades. 
Ms. Lateefah Simon, President of the Meadow Fund, will engage Mr. Stevenson and Dr. Jones in dialogue to discuss how each of us, working together, can further the struggle for racial justice in America today.
The Kronos Quartet, the world's most innovative string ensemble, will perform a magnificent composition dedicated to Dr. Jones ("Peace Be Till")  for this special occasion, and a tribute to Dr. King's favorite gospel singer, Mahalia Jackson.
Powerhouse soul & Afro-diasporic world music vocalist Jenn Johns will summon and exhilarate the spirit through song.
Please join us for this once-in-a-lifetime celebration of justice leadership in the United States.   In this time of political violence, disenfranchisement, and white backlash, we will gather together in solidarity to support racial justice, democracy and human rights, to be inspired, and to renew our commitment to do the work Dr. King demanded of us.
100% of your ticket purchase supports the urgent work of the USF Institute for Nonviolence and Social Justice at USF, in the San Francisco Bay Area, and in Africa.