Book Talk: Agents of Subversion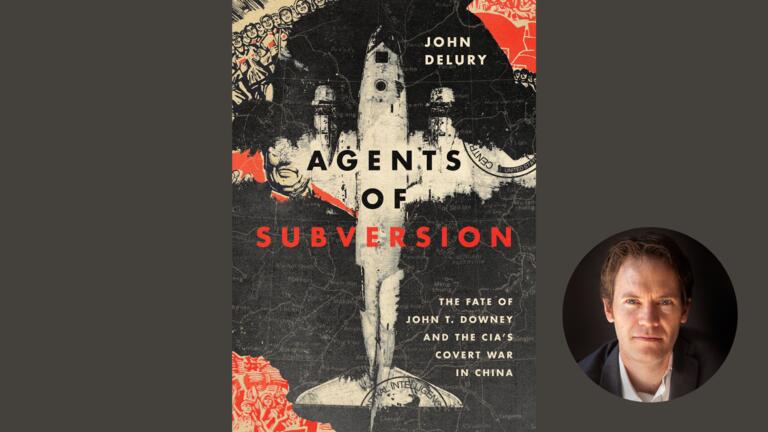 The Center for Asia Pacific Studies welcomes John Delury for a discussion on his book Agents of Subversion: The Fate of John T. Downey and the CIA's Covert War in China, which reconstructs the remarkable story of a botched mission into Manchuria, showing how it fit in a wider CIA campaign against Communist China and highlighting the intensity—and futility—of clandestine operations to overthrow Mao. Mining little-known Chinese sources, Delury sheds new light on Mao's campaigns to eliminate counter-revolutionaries and his use of captive spies in diplomacy with the West. Agents of Subversion is an innovative work of transnational history, and it demonstrates both how the Chinese Communist regime used the fear of special agents to tighten its grip on society and why intellectuals in Cold War America presciently worried that subversion abroad could lead to repression at home.
John Delury is Professor of Chinese Studies at Yonsei University Graduate School of International Studies (GSIS) in Seoul, Korea. He is the author of Agents of Subversion: The Fate of John T. Downey and the CIA's Covert War in China (Cornell University Press, 2022) and co-author with Orville Schell, of Wealth and Power: China's Long March to the Twenty-first Century (Random House, 2013). On faculty at Yonsei since 2010, he serves as Chair of International Studies at Yonsei's Underwood International College (UIC) and founding Director of the Yonsei Center for Oceania Studies. John is a public intellectual fellow of the National Committee on US-China Relations, senior fellow of the Asia Society Center on U.S.-China Relations, board member of the Pacific Century Institute, leadership council member of the National Committee on American Foreign Policy, and non-resident fellow at the Sejong Institute and CSIS. He is a member of the Council of Foreign Relations, Association of Asian Studies, American Historical Association, and The Society for Historians of American Foreign Relations. John received his BA, MA, and PhD in history from Yale University.
Community partner: MA in Asia Pacific Studies, International Studies