A+A Lecture Series with faculty artists Carrie Hott and Brett Reichman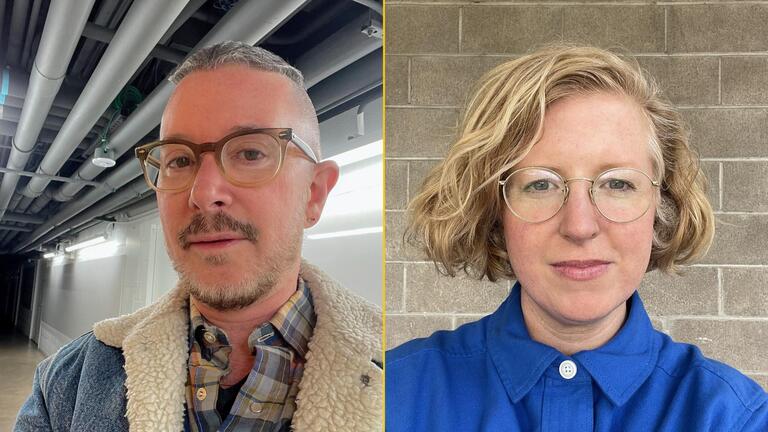 The Thacher Gallery exhibition, If I'd known then, features current projects created by Art + Architecture faculty as they share insights with their younger artist selves. This event features Brett Reichman and Carrie Hott, two current USF faculty members who first met when one taught the other in graduate school.
Brett Reichman's paintings address the complexities of queer culture within narrative frameworks of artifice and desire. This inquiry is currently in the form of figurative paintings that dramatize otherness through the staging of the figure in performative situations with collectible objects. His work is represented in the permanent collections of SFMOMA, the Berkeley Art Museum and Pacific Film Archive, the Portland Art Museum, and the Baltimore Museum of Art, among others.
Carrie Hott is an interdisciplinary artist based in Oakland, California with a research-based studio practice that is focused on the increasing opacity of technological and infrastructural systems. Through both digital media and sculptural projects, she works to document and disentangle some of the large, complex systems that deeply shape our lives.
This event is co-presented by the Thacher Gallery, the Department of Art + Architecture, and the Center for Research, Artistic, and Scholarly Excellence (CRASE)