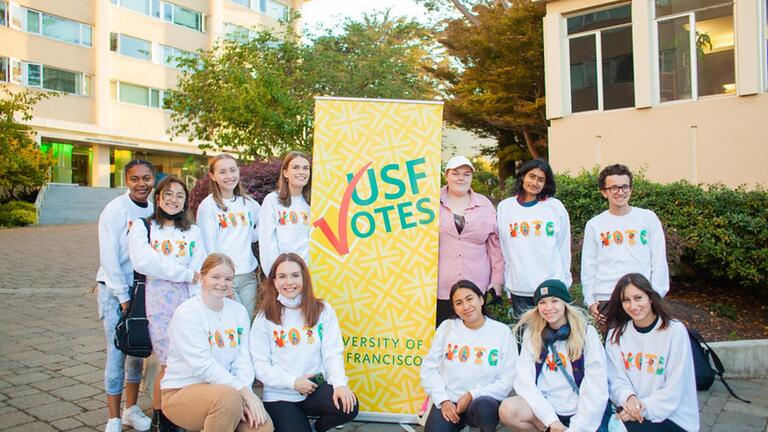 Happy Midterm Election Day! It's a big day on campus and we want to have a party at the polls with you!
1. Make a plan beforehand and find your polling place if you are voting in person in San Francisco. You want to show up to the right location to cast your vote. If you run into problems at your polling place, do not give up! Ask the poll workers for a provisional ballot, which is counted after officials confirm your eligibility. 
2. Did you receive a CA mail-in ballot? Not to worry, you can drop it off at any polling place! Don't forget to seal and sign it.  
3. The Koret Swig Gym and 281 Masonic Building are both polling places this year, so bring your friends and vote together! Polling locations are open from 7am - 8pm.  
4. Election Headquarters will be on the UC 1st floor. Our campus team will be there to help you get ready to get that "I voted" sticker. 
5. Come to the Election Watch Party starting at 4:30 p.m. today in the UC first floor atrium! We'll have food, some games, and watch the results come in together!
6. Still have questions or concerns? Not to worry, our team is here to help, even if you are a CA voter or an out-of-state voter. You can visit our one-stop-shop bit.ly/usfvotes for more information. Feel free to DM us on Instagram @usfvotes or send us an email at usfvotes@usfca.edu.