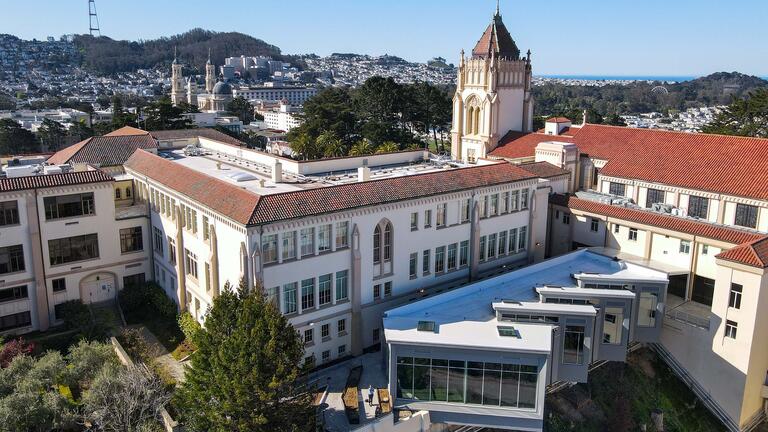 EMERGENCY MEDICAL RESPONSE
Frequently Asked Questions
If you have an on-campus emergency call 2-9-1-1 with a campus phone, or (415) 422-2911 with a cell phone or off-campus phone. Our office number for administrative and other questions is (415) 422-2394. We are located in University Center, on the 5th floor.

EMRS responds to all calls from persons (bystanders, students, faculty, or staff) on the hilltop campus. View an EMRS campus boundaries and buildings map to learn more. Anyone within these boundaries can call EMRS, regardless of affiliation with USF.

There are no charges for services rendered by calling EMRS. If your illness or injury requires a higher level of care, and transport is needed to a local hospital, EMRS will arrange that transport.

The squad members of EMRS can never disclose any medical information about patient identity or medical condition because of federal patient confidentiality laws.

You can call our office at (415) 422-2394 and schedule a time to visit us face-to-face in University Center on the 5th floor.
On-Campus Emergency
When in doubt, call Public Safety at 2-9-1-1 with a campus phone or (415) 422-2911 from a cell phone or landline.
Contact Info
USF Emergency Medical Response Service
 
Monday-Thursday 9 a.m. - 2 p.m.
2130 Fulton St.
San Francisco, CA 94117
emrs@usfca.edu
(415) 422-2394