Koret Law Center
Comprised of Kendrick Hall and the Dorraine Zief Law Library, the Koret Law Center hosts more than 500 students pursuing full and part-time Juris Doctor (JD) and Master of Laws (LLM) programs.
Kendrick Hall
Kendrick Hall's unique circular construction, surrounding a dramatic central atrium, provides one of the most interesting architectural environments on campus. The building features lecture halls, seminar rooms, a moot court room, faculty offices, student lounges and an art gallery.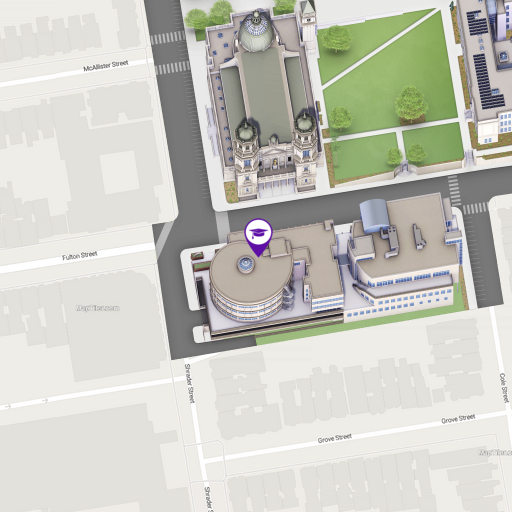 Visit the USF Campus Map for a more detailed view
Dorraine Zief Law Library
The Dorraine Zief Law Library is a 49,000-square-foot, three-story facility fully equipped with the most advanced technological infrastructure and more than 350,000 volumes of print and electronic legal materials.