Lone Mountain Rossi Wing and Loyola House
Rossi Wing
The Rossi wing, located on the eastern side of Lone Mountain, is headquarters for the Office of the President and the Office of the Provost, among other administrative departments.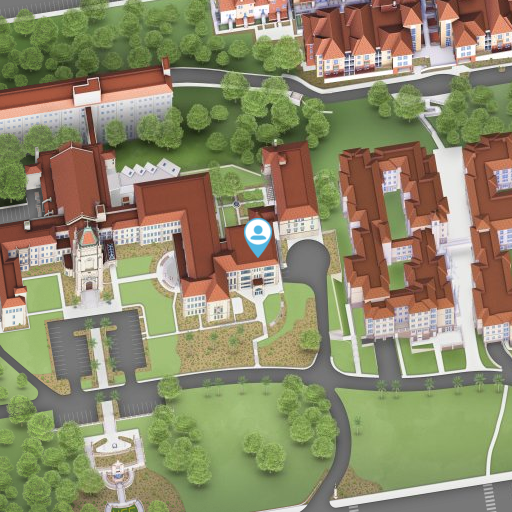 Visit the USF Campus Map for a more detailed view
Loyola House
Next door, Loyola House serves as the residence for members of the USF Jesuit Community. The house was named after Saint Ignatius of Loyola, the founder of the Jesuits (the Society of Jesus).
Located in Lone Mountain Rossi:
Loyola House (Jesuit Residency)