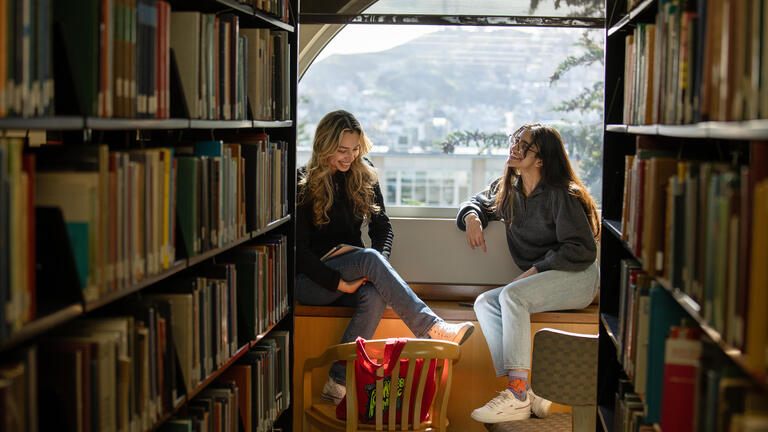 When you leave USF with an English degree, you'll possess a core skill set that makes you highly desirable to recruiters across multiple job markets and graduate programs.
How so? Being able to read and digest a large volume of text, concisely summarize its content, and deliver an informed and thoughtful opinion about the work is a competency prized in areas that range from law to marketing to academia. Indeed, graduates of USF's English Department currently hold jobs as editors, novelists, general counsels, marketing directors, professors, and UX designers... just to name a few of the career paths that are available to you upon graduation.
I found my first writing community within the English Department at USF. At USF, I was able to work with and receive mentorship from some of the best writers—and writing teachers—in the country. Their guidance helped me prepare for and navigate my post-USF life of graduate school, teaching, and publishing. And now, a decade after graduating, my first book is coming out, and it has their teaching—and, in the form of the blurb on the back cover, their actual words—written all over it."
VINCENT GUERRA '06
KATIE MANDERFIELD '07,

DIRECTOR OF CONTENT STRATEGY, THE NEW YORK TIMES
My whole life, I've loved writing and literature. I chose to attend The University of San Francisco because I wanted to experience living in a beautiful literary city. I loved the history of North Beach, the many independent bookstores around the city, weekend road trips and the fog, which creates an excellent writing atmosphere. One of my favorite moments at USF occurred in a creative writing course taught by Professor Susan Steinberg. We were instructed to explore the city and write down what we encountered in vivid sensory detail. I still have that story, which was the catalyst for my graduate school thesis. While at USF, I learned to embrace my cultural and intellectual curiosity, embark upon meaningful work and adopt an entrepreneurial mindset that continues to inform my ambitions."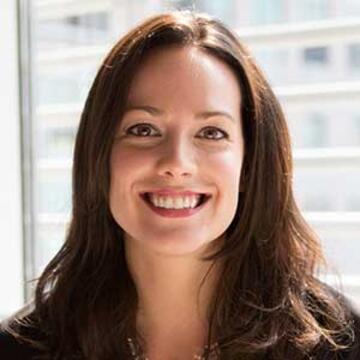 Permanent Jet Lag, my first novel, was published in May 2017. While at USF, I always loved and appreciated the enthusiasm and heart of independent publishing that's so unique to San Francisco, and the amazing local authors I studied and engaged with in the 'Writers on Writing' course. I will be moving to Hawaii to attend The University of Hawaii for my master's in creative writing, and to begin work in their teaching program. It is because of the wonderful instruction I had at USF that I was able to obtain this position, and I am so incredibly grateful."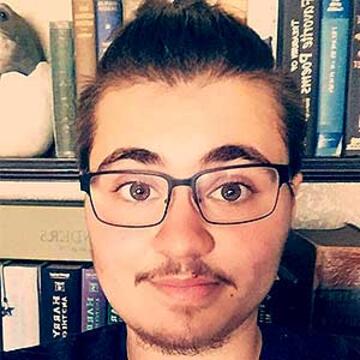 Employers
a partial list:
AirBnB, Community Organizer
Amazon Publishing/Thomas & Mercer, Acquisitions Editor
Apple, Quality Analyst
Blasting News, Journalist
Business-Software.com, Editor, Writer, and UX Designer
Campaign US, Platforms Reporter
Essex Property Trust, Marketing Coordinator
Friends of the San Francisco Public Library, Outreach Manager
Gap, Copywriter
Gateway Charter School, English Teacher
Humanities Montana, Program Officer
IMG, Literary Agent
Mount Madonna School, Teacher
Rain Taxi Review of Books, Book Critic
Riverdale Country School, Videographer
San Jose State University, Faculty member
Seattle Humane, Content Creator
Shippensburg University, Professor
SpaceWorks, Communications Manager
T Brand Services/The New York Times, Director of Content Strategy
Trinity Ventures, Director of Marketing
Teach for America, Teacher
The Wish, Content Manager
Twitter, Creative Strategy Coordinator
UPBrand Collaborative, Writer
Updater, Digital Content Manager
YouTube, Associate Partner Account Manager
Graduate Schools
a partial list:
Boalt (UC-Berkeley) Law School, JD
Brown University, PhD English
Cal Arts MFA Critical Studies/Creative Writing
Columbia University, MFA
Iowa Writers Workshop, MFA
Lancaster University, MA Creative Writing
New York University, MFA
New York University, MA Journalism
San Jose State University, MA Library and Information Science
Santa Clara University, MA International Education
Sorbonne, MA Comparative Literature
Stanford, MA East Asian Studies
University of British Columbia, PhD English
University of California-Santa Barbara, PhD Comparative Literature
University College London, MA Comparative Literature
University of Chicago, MA Humanities
University of Massachusetts, Amherst, MFA
University of Nevada-Las Vegas, MFA
University of San Francisco, MFA
University of San Francisco School of Education, MEd
University of Southern California, PhD English
Washington University, St. Louis, MFA Creative Writing
Westminster College, MA Teaching
 
I was honored to be named a CantoMundo Fellow, a fellowship for Latino/a poets held at the University of Texas, at Austin. I couldn't have accomplished any of that without the constant support and devotion of the faculty. I think a lot of people find their calling but don't pursue it. They're afraid to become themselves. I was. Professors at USF ensured I listened to my calling."
LUIS MARTINEZ '12