Internal & Executive Communications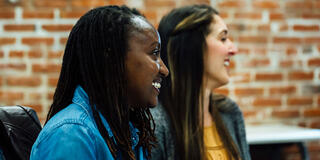 Harnessing the power of leaders and employees in a changing workplace.
Internal and executive communication has experienced a significant sea change. Respected as areas of communication expertise, the Covid-19 pandemic transformed the global workplace, with working from the office no longer the only way for employees to deliver results. Individuals and teams have demonstrated they can accomplish work in multi-modal ways, with some companies reducing office space and allowing employees to work from the locations they choose. If employees are no longer coming to the office, how do leaders mobilize workers to deliver on business goals? And how must internal communications transform to remain effective and relevant amidst competing priorities and messages?
This six-week professional certificate course will provide an overview of internal and executive communications, answer how an organization can execute an integrated approach, and define what successful internal and executive communications looks like, based on the expertise offered from a respected professional.
Details
Dates: TBA
Schedule: TBA
Location: Online
Instructor: John Onoda
Continuing Education Units: 1
Cost: $995
Professional Communication, MA
101 Howard Street
San Francisco, CA 94105