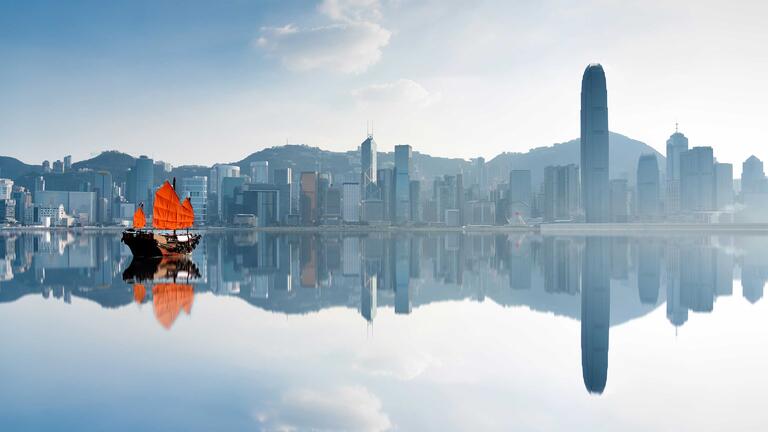 Asia Pacific Studies, MA
How to Apply
Applications are open, and we will continue to review for fall admission through our priority date of April 1st. We recommend you submit your application as early as possible to be considered for admission in the fall of 2023.
The application process is entirely online. Please complete and/or upload all of the items listed below to your application account. There is no need to mail items to our office.
Bachelor's Degree
A 3.0 GPA or higher in a bachelor's degree in any field is highly recommended. A general knowledge of the intellectual, social and cultural history of the Asia Pacific is required.
Language Requirement
Two years of a university-level Asian and/or Pacific language is required for the degree. This may be satisfied before or during enrollment in the graduate program. If completed while in the graduate program, these two years of language study are an additional 16 units of coursework. USF offers courses in Mandarin, Japanese, and Tagalog. Courses in other Asian languages — such as Korean and Vietnamese — may be arranged at other institutions.
Test Requirements
The GRE General test score is not required.
For international applicants, an English Language exam score (TOEFL, IELTS or PTE) is required.
Transcript (Academic Record)
Upload a copy of your transcript from each university and college attended. Please ensure the institution's name and your name is on the document you upload. Transcripts from any schools and study abroad programs must be submitted since bachelor's degree institutions typically do not list transfer and study abroad courses with grades.
If still enrolled in your bachelor's program, submit a copy of your transcript showing in-progress courses. If admitted, an official transcript with proof of graduation is required. USF undergraduates upload their unofficial transcripts for admission review and do not need to send an official USF transcript.
Statement of Purpose
A three-to-four page, double-spaced, typewritten document describing your personal, academic, and professional reasons for pursuing a Master's in Asia Pacific Studies, and for choosing this program at USF. The statement should relate your relevant background and experiences to your educational and professional goals.
Resume or CV
Your current resume or CV lists and describes your educational history, work or job history, coursework related to this graduate program, and any experiences relevant to your pursuit of graduate studies – including internships, published articles or other published materials, volunteer/community service experience, study or work outside of your home country, and any interests or activities related to this graduate program.
Letters of Recommendation
A minimum of two recommendation letters are required for your application. Additional letters of recommendation are accepted. Follow the instructions in the online application to provide the contact information for your recommenders.
You may submit your application before your recommenders upload their letters.
International Applicants
There are additional items and instructions for international applicants.
Notification of Admission
Applicants are typically contacted four to six weeks after the priority application date about an admission decision. Once the class is filled, other qualified applicants may be placed on a waiting list.
Asia Pacific Studies/MBA Dual Degree Instructions
Dual degree students submit separate applications to both the Asia Pacific Studies and MBA programs. MA in Asia Pacific Studies (MAPS) students typically apply to the MAPS/MBA dual degree program near the end of their first year in the MAPS program.
Review MBA Application Requirements.
Statement of Purpose
In the statement for each application indicate your intention to apply to both programs.
Confirm Intent to Enroll
If notified of admission to both programs, confirm your intent to enroll in this dual degree both to the Director of the Asia Pacific Studies program and the Director of the MBA program.